Experience showcased at Food Futures
27/10/2014
Leading Queensland-based fruit producer, Piñata Farms, will share wisdoms gained from 20 years of farming in northern Australia at the Northern Australia Food Futures Conference 2014 in Darwin next week.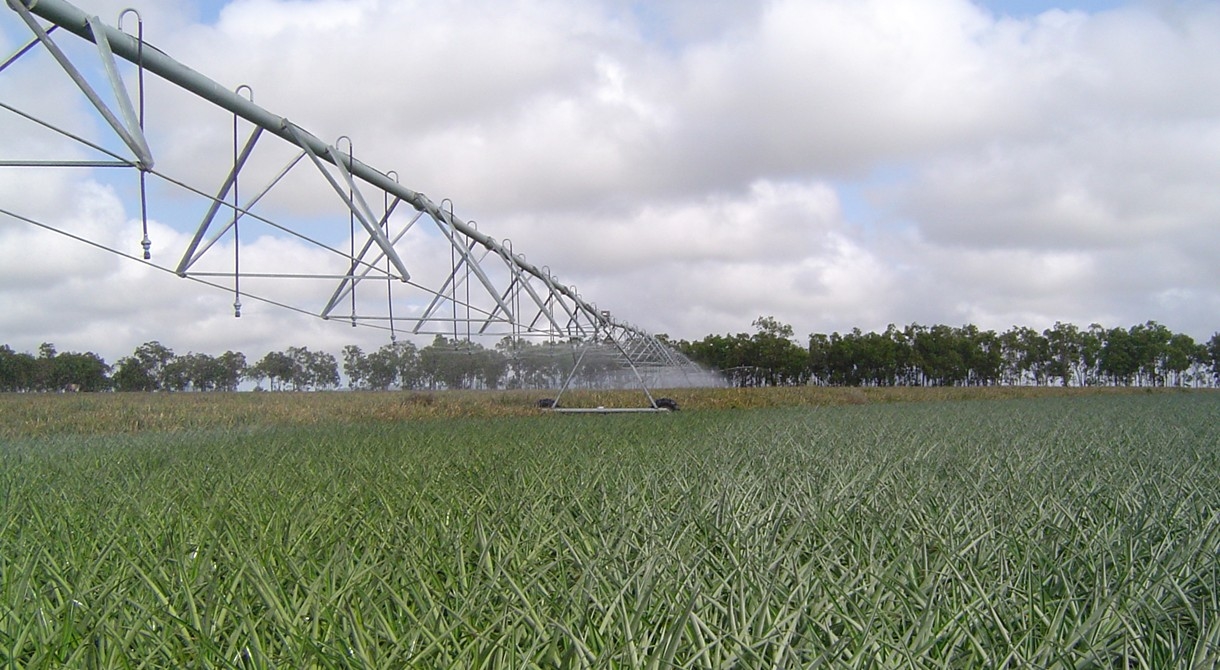 Piñata Farms' managing director and keynote speaker, Gavin Scurr, will join Australian agricultural industry leaders and policy decision makers at the conference to be held at Darwin Convention Centre from November 3-5.
Mr Scurr and other speakers, representing northern agricultural business enterprises, will discuss the topic, 'Learning from northern farmers – what works and why? What's failed?' at 9.30am on November 4. ABC Rural's Matt Brann will moderate the forum.
Mr Scurr will overview Piñata Farms' success with growing pineapples and mangoes in the north. Piñata Farms has grown Mareeba Gold pineapples at Mareeba, north Queensland, since 1996 – the first producer to grow pines commercially in the region – and has also expanded to Darwin.
Solid business foundation a key
Commenting ahead of the conference, Mr Scurr attributed Piñata Farms' northern success to several factors including starting with a solid business foundation, a commitment to research and development and good relations with its customers.
"Having grown pineapples in south-east Queensland since the 1960s, we had a robust business which underpinned our expansion into new growing regions and products. Being market driven, we were aware our pineapple customers were looking for a longer supply period, so we opened up new areas which enabled us to supply fruit 52 weeks of the year," he said.
First Top End pine crop coming
Its first crop of pineapples grown near Darwin is due to be harvested in February 2015. In its first season, Darwin will produce pines from February to April, sending fruit directly to Adelaide and Perth customers, providing a considerable freight advantage, Mr Scurr said.
"We considered growing pines in Darwin before we established Mareeba because Darwin is climatically perfect for pines. However, the Territory's agricultural industry was still in its infancy and logistics were a challenge, so we went to Mareeba where there was an existing horticultural industry.
"After three consecutive wet summers in Queensland, which impacted on production, the time was right to start growing in Darwin."
Piñata Farms began growing specialty Honey Gold mangoes in Queensland and the Northern Territory in 2002. Between its own farms and that of contracted growers, it now has 500 hectares of mangoes under cultivation in five states and has approximately an 8 per cent share of Australia's mango market. Its northern Australia mango-growing regions include Katherine and Mataranka in the Northern Territory and Mareeba, Giru, Bowen, Dimbulah, Mutchilba and Rockhampton in Queensland.
"In the mango space, we have invested considerably in research and development during the past seven years. Our objective is wholly agronomic – to increase the marketable yield of Honey Gold mangoes – by looking at areas such as nutrition, irrigation and quality control.
"Challenges northern farmers face include the distance from markets, services and facilities and an often harsh climate with sandy soils. Some of our farms are in remote locations and to survive, there has to be a measure of self-sufficiency," he said.
An initiative of the Northern Territory Farmers' Association, the conference aims to generate focused discussion on northern agriculture development policies and help to create a framework for long-term success on the markets and economics underpinning emerging Asian markets.