Support for northern food industry
18/11/2014
Leading Queensland fruit producer, Piñata Farms, has called on key government decision makers to support the objectives to develop northern Australia's food industry which arose from the Northern Australia Food Futures Conference held in Darwin.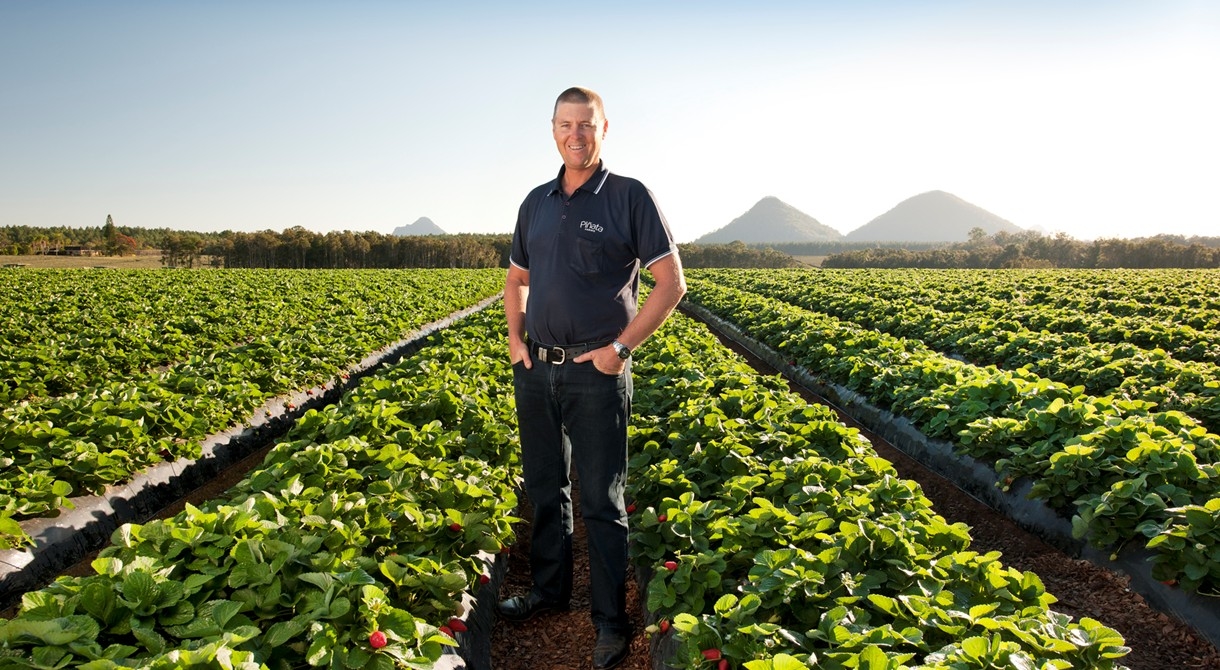 Piñata Farms' managing director and keynote speaker, Gavin Scurr, congratulated the Northern Territory (NT) Farmers' Association on its inaugural conference which brought together north Australian businesses, industry experts and government leaders. More than 400 delegates attended the conference held from November 3-5.
"Food Futures showed there is an appetite from governments at all levels for the development of the food industry in the region. The vision and drive to fully realise the enormous potential for growth in this vast area must now be supported," he said.
"Northern Australia will never be able to produce enough food for Asia but we can supply food at the high-value end where people appreciate quality such as premium Australian mangoes. This is where the opportunity lies for us."
Road shows continue discussion
A series of Food Futures' regional road shows would enter a public phase to continue the discussion in key regions of Western Australia, Queensland and the Northern Territory, he said.
"Businesses operating in this space, along with farmers, regional councils and government agencies will have the opportunity to have their say about Food Futures' framework to develop regions from the Great Dividing Range across to the west of Broome and south to Alice Springs."
Mr Scurr and three other speakers, representing northern agricultural business enterprises, discussed the topic, 'Learning from northern farmers – what works and why? What's failed?'
Piñata Farms' has grown Mareeba Gold pineapples at Mareeba, north Queensland, since 1996 – the first producer to grow pines commercially in the region – and has expanded its pine operations to Darwin. It produces specialty Honey Gold mangoes in north Queensland, the Northern Territory and Western Australia.
Business case studies presented
"Of the businesses in my session, three have been successful. We shared a common thread which was that we all started small and therefore made our (inevitable) mistakes on a small scale, learnt from them, and grew. For Piñata Farms, this was a deliberate strategy based on common sense, given we were pioneering growing pineapples in Mareeba and Darwin.
"Flexibility in operating models was another area identified as being crucial to success. That is, employing local people which enhances local experience, knowledge and skills, rather than relocating people to remote farms. We also leased land rather than bought it whenever we could, to reduce our risk."
Mr Scurr said research and development was another common factor.
"We all agreed – it's critical to invest time and money into learning how to grow food in a new region."
He said it was the first time since 1982 that there had been such a conference and to focus on the food industry was a great initiative.
The calibre of speakers from across Queensland, the Northern Territory, Western Australia as well as those from the international community was high and the conversation generated was tremendous, he said.