Piñata Farms harvests historic crop
18/02/2015
Australia's largest pineapple producer, Piñata Farms, will harvest its first Top End-grown pineapples this week. The Sunshine Coast-based grower is the only commercial pineapple producer in the Northern Territory.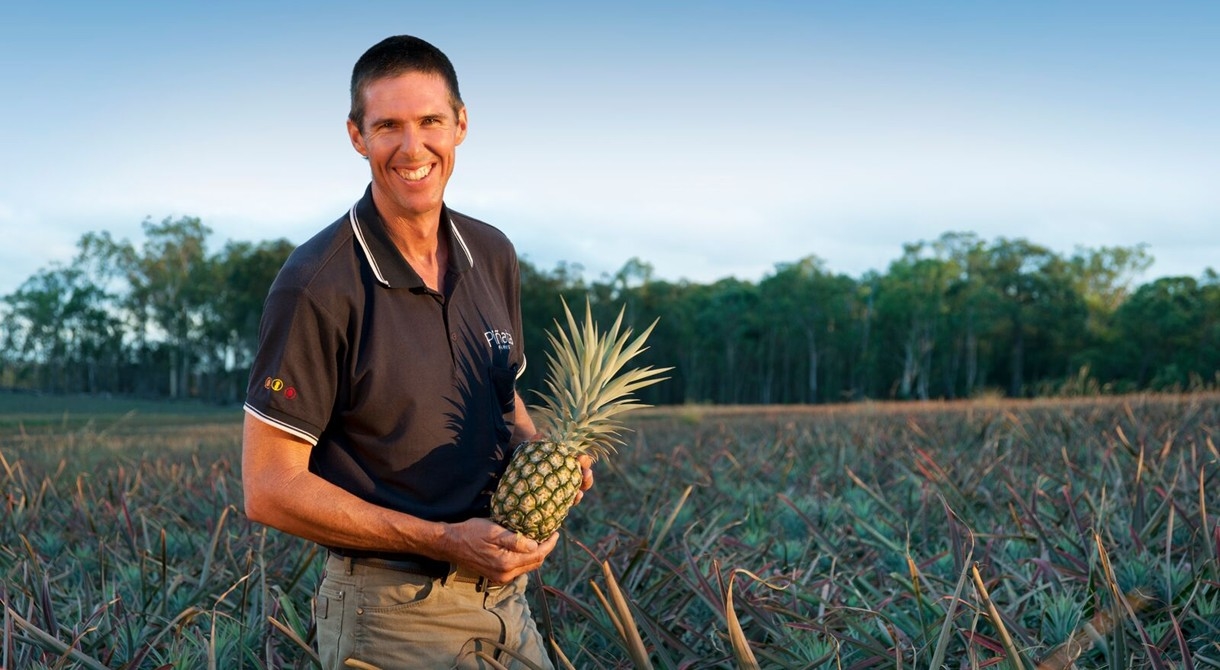 It expects to send 30,000 trays of Top End-grown Mareeba Gold pines to market this coming season.
North Queensland operations manager, Stephen Scurr, said approximately 400,000 pineapple plants cultivated on 10 hectares, near Humpty Doo south of Darwin, would be harvested between now and early May.
Planted in late 2013, the pineapples represent the first stage of Piñata Farms' first-ever Top End crop. The second stage, an additional 750,000 plants, would be harvested next summer, he said.
"Once we've picked our first crop, we'll assess how it performs before deciding our forward plan. However, we're fairly confident we'll plant another 750,000 pines later this year for the 2017 season," Mr Scurr said.
"Our objective with the Northern Territory crop has always been to produce quality eating fruit to fill a specific gap in our pineapple supply, that is the February to March period. In coming years, we'll aim to extend that to span December to May."
Piñata Farms in joint venture partnership
Piñata Farms leases its Top End holdings under a joint venture partnership with Darwin Banana Farm which will also provide the workforce component for the pineapple harvest.
"Darwin Banana Farm supplies the land, infrastructure and people, Piñata Farms provides pineapple production knowledge and experience. Our pineapples are grown on 21 hectares, just a small pocket of an extensive banana plantation," Mr Scurr said.
Top End conditions ideal for pines
Mr Scurr said Piñata Farms, which had produced pineapples at Wamuran, south-east Queensland, since the 1960s and at Mareeba, Far North Queensland, since 1996, had made very few changes to growing practices to accommodate Northern Territory conditions.
"We know by now what works. Bed preparation is the key to dealing with the Top End's monsoon, which occurs between December and March. All our blocks are laser-levelled and raised for drainage and we make sure there are no holes in paddocks where rainfall can pond.
"As long as we have planted by early December when the Big Wet starts, the plants are in a good position to handle the rain. This year's crop has been through one Big Wet and is halfway through a second and we're very happy with the way it has responded.
"Apart from having warmer winters, growing conditions in the Northern Territory are not too unlike Mareeba, which also receives significant rain during summer."
Mr Scurr said the Darwin region's warm winters presented an advantage for pineapple production.
"Plants are prone to stress in cooler months and produce a flower out of season when the plant is only half grown. In the Northern Territory, plants don't stress as much so there will be very little natural flowering. We will be able to control the flowering by inducing it and produce a more uniform crop when the fruit is at a bigger size," he said.
Picked by hand, packed on-site
Fruit will be picked before the heat of the day and packed on-site. The farm's existing packing shed has been converted to include a pineapple production line and a harvesting aid has been transported from its Mareeba farm.
The fruit will be transported by three-trailer road train to supermarket customers in Darwin, Melbourne, Adelaide and Perth, arriving within three days of being picked.
The Darwin crop would this season account for approximately 8.5 per cent of Piñata Farms' total annual pineapple output of 350,000 trays, Mr Scurr said.