Strawberry manager wins industry award
20/05/2015
Leading strawberry producer, Piñata Farms' south Queensland strawberry farm manager, Jason Dipple, has won a Queensland Strawberry Growers' Association award for outstanding achievement.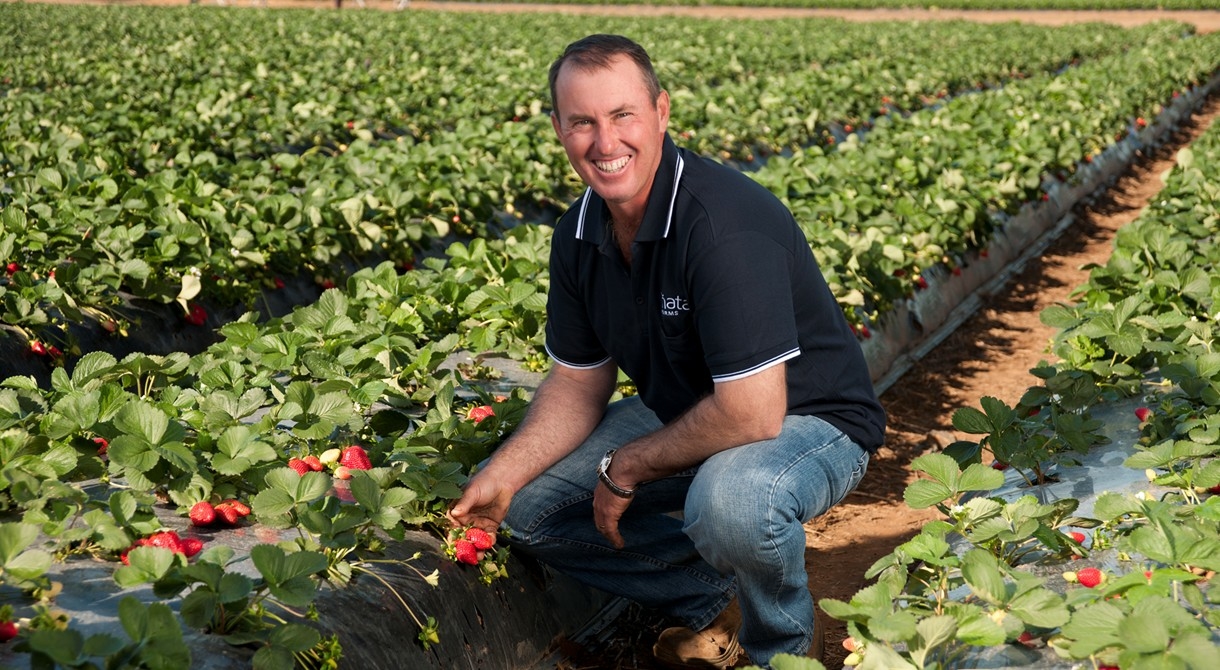 Sunshine Coast-based Mr Dipple's award for "outstanding achievement in on-farm management practices to improve fruit quality" was presented at the industry's annual dinner and awards night at Twin Waters on May 15. He was among 10 Queensland strawberry industry achievers to be recognised.
Mr Dipple has been employed at Piñata Farms' Wamuran strawberry farm for the past seven years. He oversees a 12-month production cycle from preparation to planting and picking.
Mr Dipple's win launches Piñata's traditional winter season with picking at Wamuran now underway.  Piñata Farms has some 32 hectares of strawberries under cultivation at Wamuran, producing fruit between May and September annually.
Quality standards recognised
Piñata Farms managing director Gavin Scurr said the award acknowledged Mr Dipple's integral role in developing high-quality standards in strawberry production.
"Under Jason's leadership, the strawberry farm consistently produces quality, flavoursome fruit synonymous with the Piñata brand," Mr Scurr said.
Mr Dipple said he was thrilled to receive the award and paid tribute to Piñata's strawberry team.
"Growing great strawberries is all about varietal choices, water management, nutrition, time of planting – and a lot of hard work from a great team," Mr Dipple said.
Piñata Farms has grown strawberries at Wamuran since 2000. Last year, it harvested its first spring and summer crop at Stanthorpe in Queensland's Granite Belt from September, heralding the start of year-round production.
Piñata strawberries are available under the Piñata brand at Coles and Woolworths supermarkets throughout Queensland, New South Wales and Victoria, as well as selected independent retail outlets.