Producers rally for Outback service
22/05/2015
A team from Queensland fruit producer Piñata Farms will hit the Outback roads on May 31 in a quest to raise $15,000 for Australia's iconic Royal Flying Doctor Service (RFDS).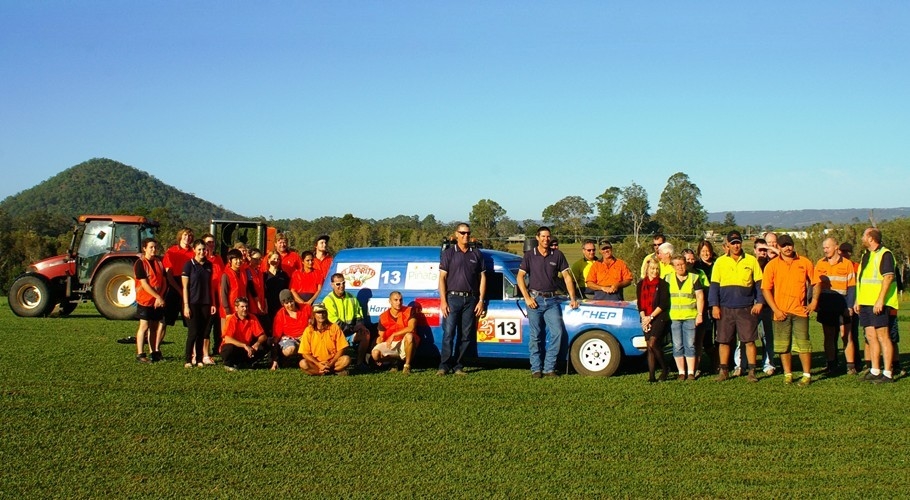 Sunshine Coast-based managing director Gavin Scurr and south Queensland production manager, Tony French, will join the 2015 Outback Car Trek from May 31 to June 6 to support the vital work of the RFDS in remote and regional Australia.
The pair will drive Car 13, a 1971 HG Holden panel van also known as Roy the HG in the 26th annual event. They will traverse some of the roughest roads in Australia and travel 3,242kms over four states from Mildura, Victoria to Byron Bay, New South Wales.
Gavin Scurr said Piñata Farms was a passionate supporter of the RFDS which provided on-call emergency and essential health services to some of the most remote communities in the world.
"For people living in these regions, a sickness, accident or injury can mean the difference between life or death. That's something many of us living close to services don't fully appreciate," he said.
He said Piñata Farms' participation was also inspired by the survival of its Northern Territory-based farm manager Michael Page and wife Amanda (also an employee at the time) following a serious car accident in 2012.
"We wouldn't consider our farms 'remote' compared with some regions in Australia as no-one is living without access to an ambulance. However, Michael and Amanda's survival depended on the air ambulance as they were transported nearly 1,000kms to Alice Springs before being flown to Adelaide.
"Taking part in the trek for the first time last year, we saw how much the RFDS means to isolated people. It is the lifeline for the Outback and we urge people to support this incredible charity."
RFDS - Lifeline for the Outback
The RFDS uses the latest in aviation, medical and communications technology and delivers both emergency services and everyday essential health care.
From its beginnings 86 years ago with one doctor, one pilot and one leased aircraft; the RFDS today includes 63 aircraft and almost 1,200 staff at 21 bases across Australia. In its first year it treated 225 patients. Today, doctors, nurses and medical specialists across Australia treat or transport more than 750 patients a day.
This year's trek aims to raise $1.5 million – all of which goes to equipment. More than 300 people and 120 cars will take part. Since inception, the trek has raised $22.5 million.
Car 13 – ready to go
Car 13, a veteran of four treks, has undergone several modifications.
"We've replaced all suspension and put on higher wheels so we can get over rocks. We've also put on a couple of awnings for when we set up camp as we're expecting it to be cool and wet."
It is the second year Piñata Farms has taken part. Last year, Gavin and brother Stephen Scurr joined the two-week-long 25th anniversary trek, raising more than $15,000 from corporate and private sponsorship.
Renowned for its off-road antics and fundraising activities, the trek kicks off with a traditional Cut-A-Rama haircut night in Mildura on May 30. The trek departs Mildura the following morning and travels some 512kms to Burra, South Australia on day one.