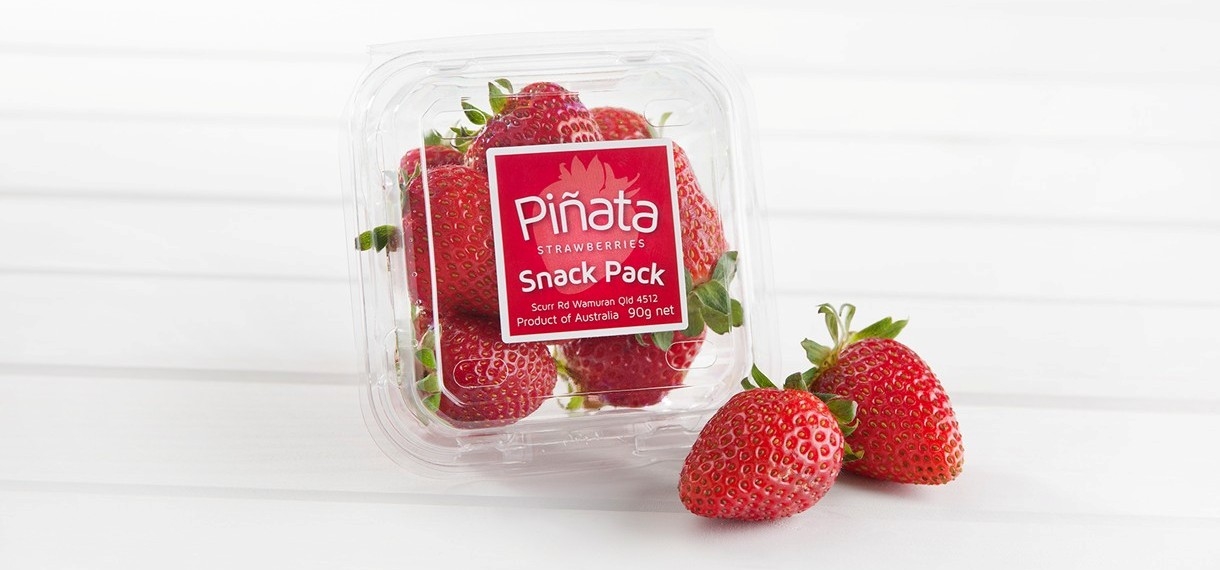 Piñata strawberry snack packs are ideal for busy people on the move.
We were the first to take a snack pack for strawberries to market in mid 2015. We now produce between 2,000 and 3,000 snack pack punnets every week.
At 90g each, they are perfect for popping into lunch boxes, picking up for a morning snack or keeping kids occupied while travelling.
Each has a selection of juicy strawberries grown at Wamuran on the Sunshine Coast or Stanthorpe in Southern Queensland. The number of berries in each punnet varies according to berry size.
Our snack pack punnets have been designed especially to stand upright at store level and can be stored similarly in home fridges. The punnet's lid has aeration spaces to keep fruit fresh and cool for between four and six days.
Look for Piñata strawberry snack packs at selected supermarkets in Queensland all year 'round.