Honey Gold presence grows
29/04/2016
Exclusive Honey Gold mango grower, Piñata Farms, is counting the 2015-2016 season among its best since commercial production of the specialty fruit began in 2009.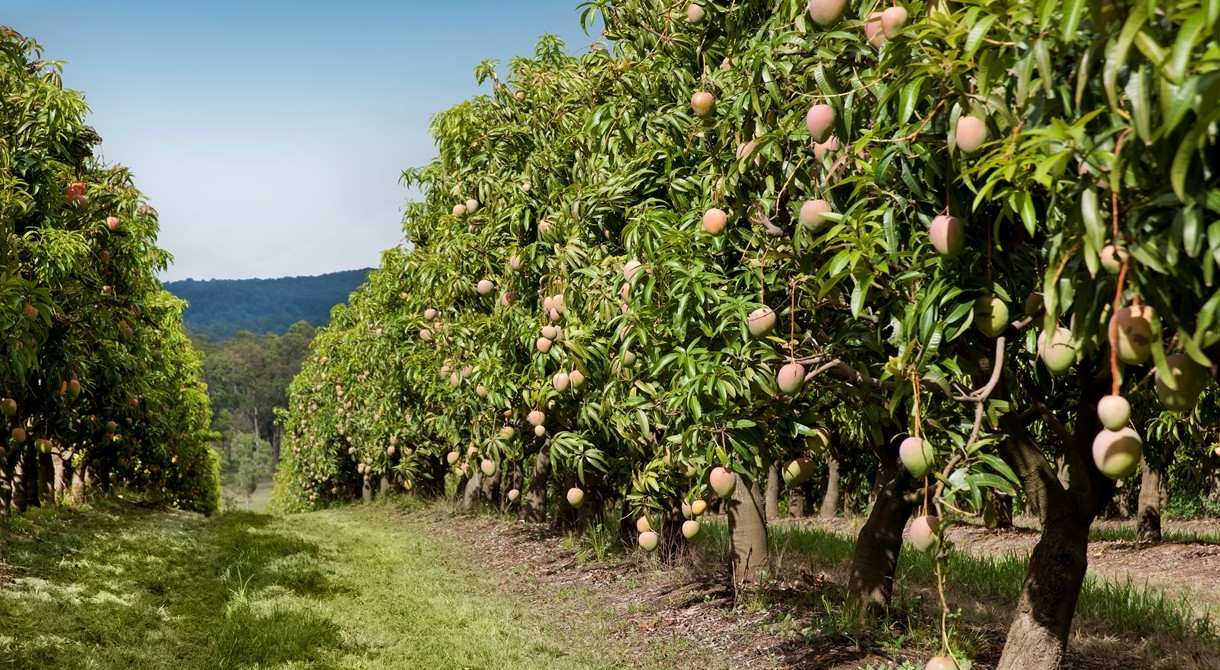 Managing director, Gavin Scurr, said this was despite seasonal factors including poor flowering and hail storms which affected the southern Queensland crop - a small percentage of the total crop. Honey Gold mangoes are produced in five states of Australia from November to March.
"As we projected, it was a solid season with a good volume of fruit produced in the main growing regions of the Northern Territory and Far North Queensland," he said.
Mr Scurr, who is also the Australian Mango Industry Association (AMIA) chairman said Honey Gold season was in line with Australian mango season in general, which experienced an increase in marketable fruit, strong demand from consumers and consistent grower returns.
"The Honey Gold brand now has an established presence in the Australian mango category. Brand recognition continues to build due to a consistency of flavour and volume. Consumer demand is the best it has ever been. The future for Honey Gold mangoes is pretty exciting."
He said while the overall volume of fruit sent to market during 2015-2016 was slightly down on the previous record season, Honey Gold mangoes retained an eight to nine per cent share of the mango market and continued to grow.
A mid-season variety, Honey Gold mangoes are among the top four mangoes sold in Australia behind Kensington Pride, Calypso and R2E2.
Mr Scurr said the southern Queensland yield from Rockhampton to the south-east corner was down about 30 per cent on previous years.
"Trees in this region flowered poorly and those which did flower were affected by hail storms, wind and rain. While trees in the Rockhampton region have bounced back well after Cyclone Marcia in early 2015, it hasn't been long enough for them to recover fully from stress. Also, many trees in this area are yet to come into full production."
He said the affected crop accounted for about 15 per cent of the total Honey Gold crop, too little to impact on overall results.
About 60 per cent of the crop is produced in Bowen and Mareeba in Far North Queensland with close to 40 per cent produced at Katherine and Mataranka in the Northern Territory.
Honey Gold crops expand - 50,000 trees by 2017
In the next year, Piñata Farms and three third-party growers will plant an additional 50,000 trees for production in October 2020 - bringing the season forward by a month.
Plantings include 3,000 trees at Piñata Farms' orchards at Katherine, and 17,000 at Humpty Doo, near Darwin, this May. Another 20,000 trees will be planted at Darwin in 2017. Contracted growers at Mareeba and Bowen will expand plantings by about 9,000 in spring. This will result in a projected 30 per cent increase in yield by 2025.
"Our mangoes will never be the first to hit the shelves in mango season, but by planting in the Darwin region for the first time, we'll be able to harvest a month earlier," Mr Scurr said.
"Future growth for Honey Gold mangoes lies in the tropics. It's a tropical fruit best suited to tropical conditions. Although we can produce them in sub-tropical regions, it's more challenging."
Piñata Farms and some 35 third-party growers produce Honey Gold mangoes on some 700 hectares in the Northern Territory, Queensland, New South Wales, Victoria and Western Australia. The growers are supported by liaison officer, Reannan Schultz, who was appointed during the season.
Piñata Farms supplies Honey Gold mangoes directly to leading supermarkets nationally. They are also available for sale to independent retail outlets via wholesale agents at the central markets.
Mr Scurr said about three per cent of the 2015-2016 crop was exported, including to the United States for the first time since a mango protocol allowing importation of Australian fruit came into effect.