Winter news from Piñata Farms
01/06/2016
Piñata Farms announces its Honey Gold Grower of the Year, the Scurr brothers join their third Outback Car Trek, and Top End mango expansion begins.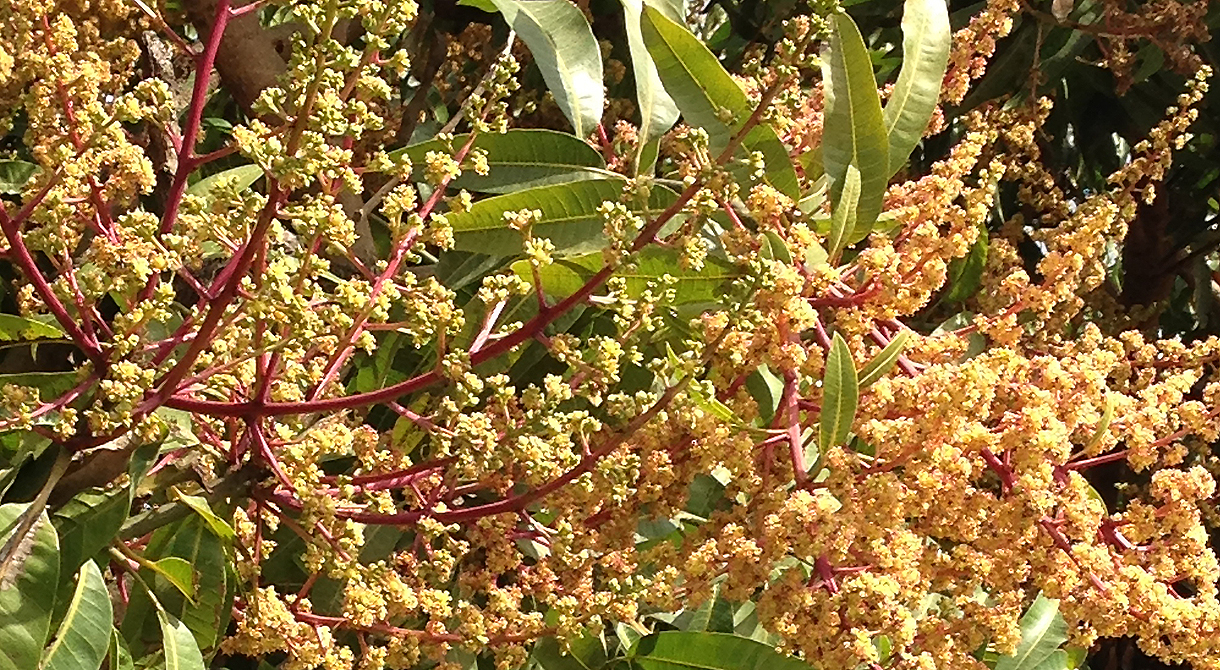 Piñata Farms names Honey Gold Grower of the Year
Exclusive producer of Australia's Honey Gold mangoes, Piñata Farms has named North Queensland grower, Jade Mangoes as the 2016 Honey Gold Grower of the Year.
Giru district growers, Tony and Naomi Holloway of Jade Mangoes, received the award at Piñata Farms' 11th annual Honey Gold Mango Conference in Cairns earlier this month. They are among some 35 third-party growers who produce Honey Gold mangoes under contract to Piñata Farms in five states.
The Holloways, who had never grown mangoes until 2009, were acknowledged for fruit quality, excellent growing practices, clear communication and engagement with long-term plans for the specialty line.
Piñata Farms' managing director Gavin Scurr said Jade Mangoes epitomised the excellence expected of third-party growers.
"The Holloways are relatively new to the industry but from the word go, adopted the Honey Gold business model. They are excellent operators who are committed to best practices, collaborate on forecasting and adopt all agronomic advice," Mr Scurr said.
The Holloways left more than 20 years of running a supermarket in Blackall, central western Queensland and moved to North Queensland to start growing mangoes seven years ago.
Today, they have some 1,200 Honey Gold trees under cultivation on 34 hectares. They produce up to 9,000 trays in a three-week period in December. They also grow Kensington Pride and R2E2 mangoes.
Owner-operator Tony Holloway said the award was recognition Jade Mangoes was performing well.
"We could see the Honey Gold mango had great attributes and was a brand that was going somewhere. For us it's the best returning variety because Piñata Farms provides support throughout the supply chain," he said.
"We've got a lot more to learn but it's definitely been worth making the move from retail."
The Holloways pick and pack Honey Gold mangoes on site before transporting to Piñata Farms' Wamuran farm for distribution.
Scurr brothers join third Outback Car Trek
Gavin and Stephen Scurr, the brothers behind Sunshine Coast-based Piñata Farms will hit the road in the iconic Outback Car Trek on June 5 to support the life-saving work of the Royal Flying Doctor Service (RFDS).
It will be the third time Piñata Farms has participated in the challenge which requires older model two-wheel drive vehicles to traverse some of the toughest outback dirt roads in Australia.
This year's trek, from Narrabri in central western New South Wales to Port Douglas in tropical Far North Queensland, will see vehicles travel 3,500 kilometres in a week.
The Scurr brothers will leave for Narrabri and the start of the trek from the Sunshine Coast on June 4. It will also be the third trek for their vehicle, a 1971 Holden panel van, known as Roy the HG, which was extensively repaired after an accident during last year's trek.
Gavin Scurr said he was most looking forward to seeing the ever-changing landscape, particularly in the Channel Country of Outback Queensland.
"It's a unique opportunity to see more of our country and raise funds to support the critical work of the RFDS.
"It will be challenging as there will be no service stations or towns in some areas. There has also been a lot of rain in some parts which might also hinder where we can go," he said.
Participants will this year travel through some of the most sparsely populated and remote country in New South Wales and Queensland. They will pass through Cloncurry, site of the first RFDS flight in 1928, the same region as the ill-fated Burke and Wills expedition, historic mining and timber regions, down the eastern edge of the Great Dividing Range and past the Daintree National Park to the sea.
The RFDS assists 773 people per day, or one person every two minutes, in regional and remote communities.
Top End mango expansion underway
Piñata Farms is expanding Honey Gold mango operations at its Northern Territory farms in Katherine and Humpty Doo, near Darwin.
At the Katherine orchard, some 3,000 additional trees have been planted for production in 2020 while at the Humpty Doo farm, 17,000 trees are set for planting during June. Another 20,000 trees will be planted at Humpty Doo next year. Once planted, the trees are mulched and irrigated in preparation for growth.
Managing director Gavin Scurr said the trees would start harvesting by 2020. By 2024 when they reached full production, the season would start a month earlier.
The Northern Territory is a key mango-growing region for Piñata Farms which also grows the Honey Gold variety at its own farms at Rockhampton, Central Queensland and Wamuran.
Piñata Farms and its third-party growers produce Honey Gold mangoes on some 700 hectares in the Northern Territory, Queensland, New South Wales, Victoria and Western Australia.