Record season for Honey Golds
25/05/2018
Piñata Farms sent a record volume of specialty Honey Gold mangoes to market during the 2017-2018 season, in line with an Australian mango industry record of 10.7 million trays.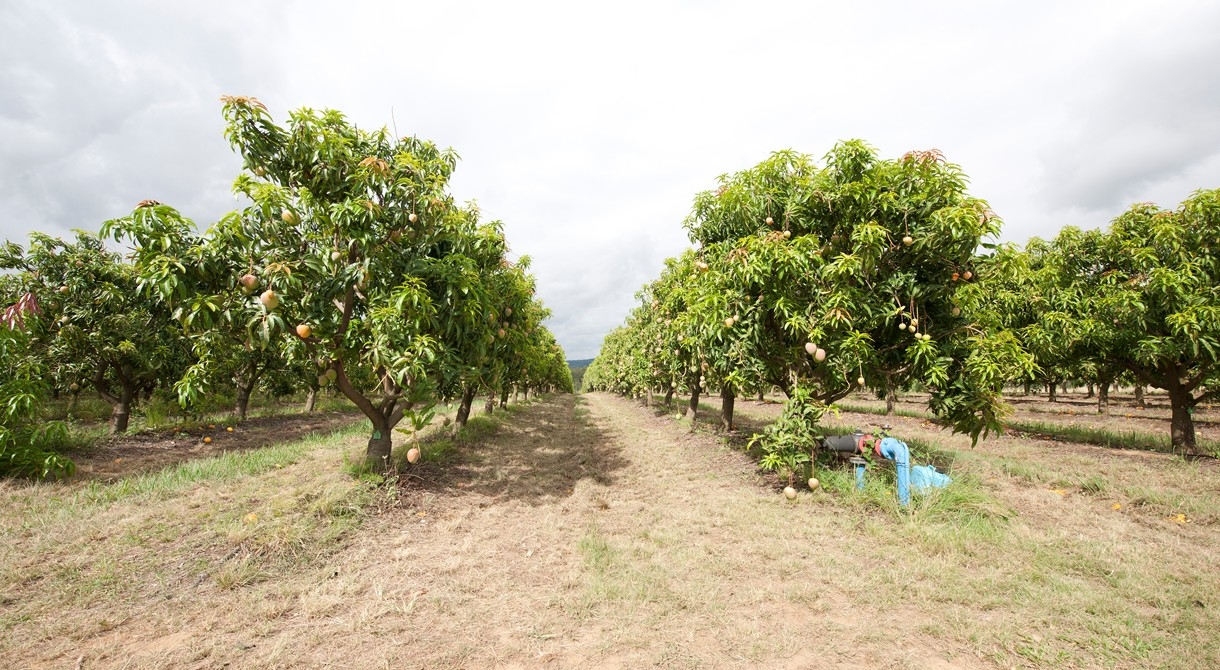 Piñata Farms supplied 30 per cent more fruit for national consumption than the previous year, nine years after sending its first commercial crop to market, key account manager Rebecca Scurr said.
"We experienced near-perfect conditions in all five states where Honey Gold mangoes are produced. A cool winter to induce flowering, followed by a temperate spring so that flowers' hold, is conducive to producing fruit in abundance. When fruit is abundant naturally, it also tastes great," Ms Scurr said.
"Consumers were spoilt for choice over summer with a plentiful supply of all Australian mango varieties. Prices were also keen and quality was consistent yet consumers were still willing to pay more for premium Honey Golds. As an exclusive producer, the biggest test is when you're competing against other varieties in a record year and consumers consistently choose Honey Gold."
Brand recognition and promoting the Honey Gold's specific attributes such as flavour and size were vital to the variety's success, she said.
"Retailers across Australia have worked hard to define mangoes by variety, rather than by category. We'd like to see even more definition of varieties in-store, to help consumers recognise the differences and seek out their favourites, as they do with apples for instance."
The mid-season, Honey Gold variety is a natural hybrid cross between a Kensington Pride and an unknown variety. Honey Golds are larger than most mangoes, have a small seed, high-flesh ratio and a distinctive, sweet honey-like flavour.
Piñata Farms and some 30 contracted growers produce Honey Gold mangoes in the Northern Territory, Queensland, New South Wales, Victoria and Western Australia between November and March annually. Honey Gold mangoes are available at more than 2,000 leading supermarkets nationally during that period. About one per cent is exported to the Middle East, the United States and Asia.
Piñata Farms holds the exclusive Australian breeding rights to produce the variety.
Orchard expansion plans underway
Piñata Farms will plant more than 18,000 Honey Gold trees at its Northern Territory farms before mid year as it progresses its growth plans for the variety. The additional trees will be planted at Darwin and Katherine for production by 2021.
Mango production manager Lindsay Hewitt said more than 16,000 trees at Piñata's joint venture farm with LaManna Premier Group at Humpty Doo near Darwin were expected to produce fruit next season - about a year earlier than expected - thanks to excellent growing conditions.
Piñata Farms would no longer produce a crop at Wamuran, south-east Queensland, favouring the tropical conditions of the Northern Territory instead, he said.
Honey Gold Congress celebrates innovation
Commercial growth plans, grower innovation and season highlights were celebrated at the annual Honey Gold Congress hosted by Piñata Farms at Bundaberg, Queensland from May 8-10.
More than 50 delegates including third-party growers from throughout Australia attended. The conference theme was "Innovation is change that is adding new value".
Ms Scurr said growers were encouraged to adopt technologies and innovations to aid on-farm practices such as the high-vision grading system in use at Mareeba's Blushing Acres, operated by Sam and Kylie Collins.
"As a result of this technology, Sam and Kylie produced 100 per cent perfectly graded fruit during the season. The technology reduces waste and meets customer specifications with ease. We encourage others to explore how technology can benefit their operations," Ms Scurr said.
Conference highlights included presentations from technical director Tim Newton of Piñata Farms' joint venture partner BerryWorld Group, Euri Gold Farms' grower Dale Williams of Mareeba, North Queensland, who discussed his operation's cyclone recovery and Dan Rye of Evaldar Farms, Rockhampton, Central Queensland, who discussed his first season as a Honey Gold grower. Delegates also visited the Bundaberg Rum Distillery, Simpson Farms and Bunda Ginga farm.
Third-party grower, Crocodile's Choice, owned and operated by Maurice and Madeline Cetinic of Mareeba, won the annual Honey Gold Grower of the Year award.