Princess mangoes under trial
26/01/2017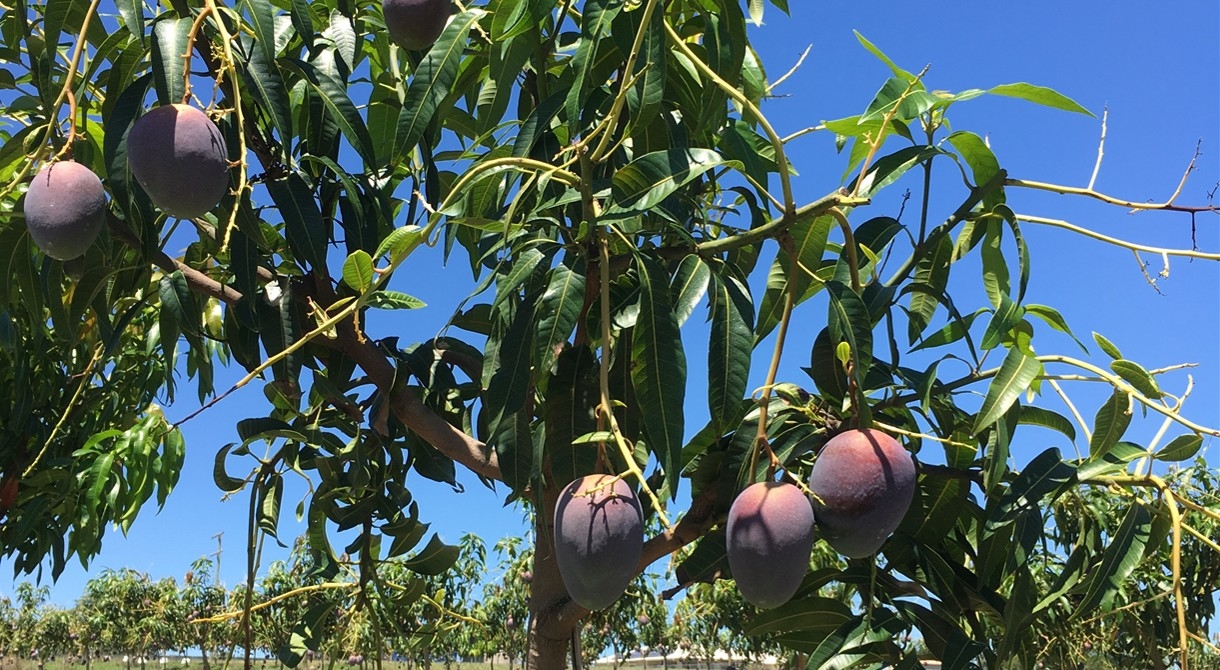 As part of our mango-growing business, we're always trialling new varieties in our quest for fruit which delivers superior flavour and a distinctive appearance.
Late-season Princess variety mangoes are currently under trial at our Wamuran orchard, where they are growing alongside the well-established Honey Gold mango crop.
About 200 trees will produce the first crop of the crimson-coloured fruit in March, 2017. If the mangoes meet our expectations for an exciting point of difference in both colour and flavour, we will grow them on a commercial scale.
Princess mangoes are a medium to small fruit which are oval shaped and have a smooth skin. They have a mild, sweet flavour and little fibre.