Plump, juicy and bright red, Piñata strawberries are low-acid, sweet mouthfuls of goodness. Our strawberries are grouped and packed in punnets specially designed to allow them to breathe. Each berry is carefully placed in the punnet to minimise bruising – which means presentation is picture perfect.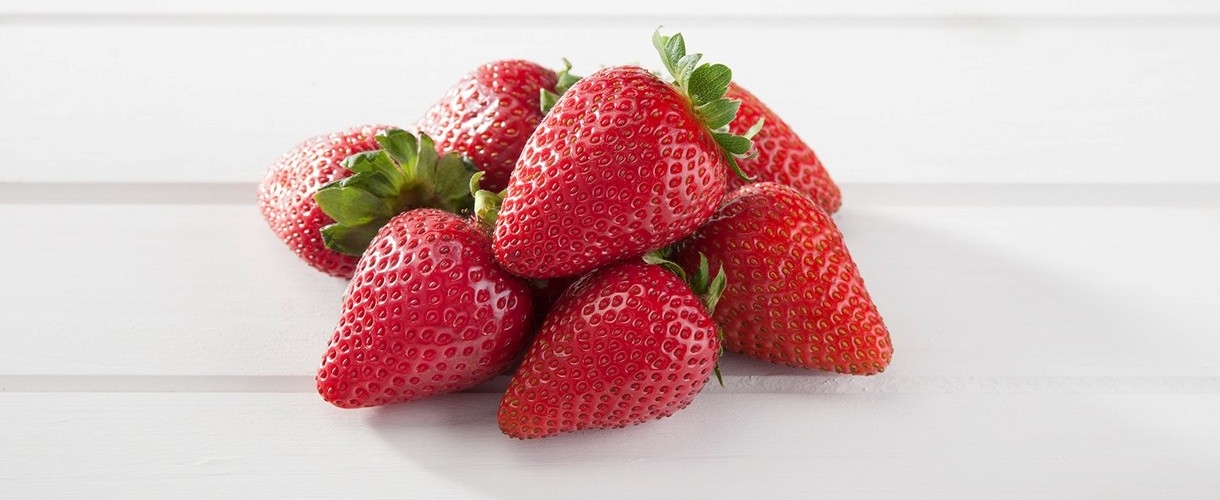 HIStory
In 2000, and after many years of successfully growing Australia's favourite pineapples, we identified strawberries as the ideal crop to diversify into. In 2013, we expanded holdings in southern Queensland so we could produce our much-loved strawberries all year 'round.
Growing regions
Our strawberries are sweetened to perfection under Wamuran's mild winter sun and at Stanthorpe where conditions are cooler during summer.
We grow the best tasting varieties including Festival, Fortuna, Albion, Red Rhapsody, Scarlet Rose and Sundrench and trial more every year.
Piñata strawberries are grown both in traditional open field beds and under polytunnels where the crop is protected from extreme weather events.
Polytunnel production results in a more uniform crop of consistent flavour, shape and colour.
In season & IN-STORE
Our strawberry varieties produce consistently tasty fruit outside traditional strawberry-growing months – which means Piñata strawberries are available all year 'round. Look for Piñata strawberries in leading supermarkets in Queensland, New South Wales and Victoria. Look for our specialty strawberries under the BerryWorld label.