Piñata Honey Gold mangoes have a yellow-orange, glossy skin and an intense, punchy, distinctive flavour. A small seed means there is more delicious, smooth, fibreless flesh to enjoy. The flesh of Honey Gold mangoes is an appealing orange, and smooth. Ideal for fresh-eating, they're juicy, yet hold their shape when cut and have an exceptional shelf life.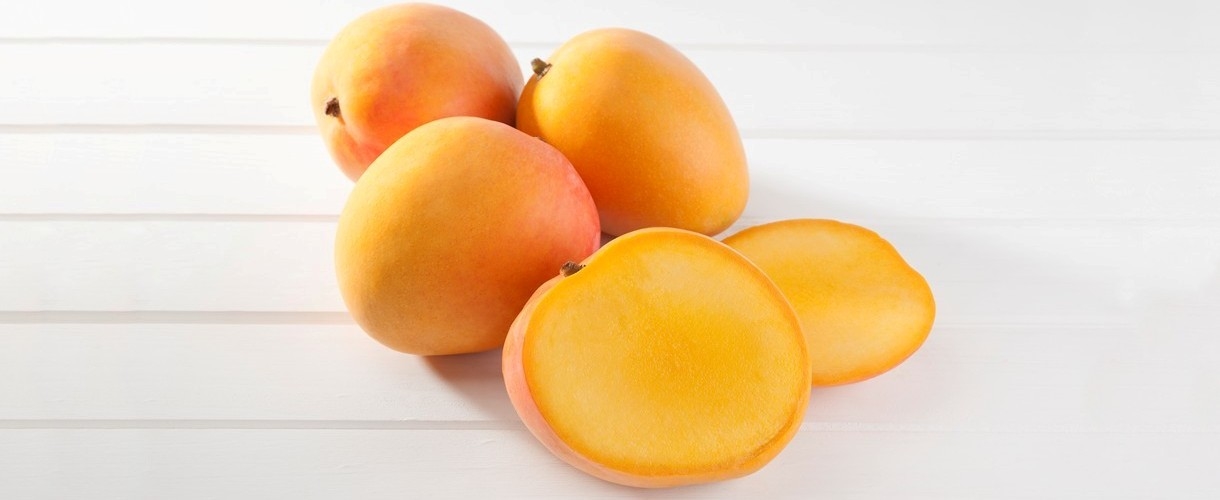 History
Honey Gold mangoes were bred by chance in Queensland's Rockhampton region in 1991 and are the result of a Kensington Pride off-type pollinated by an unknown variety. When the original tree bore fruit, the grower – recognising its unique taste and appearance – named it Honey Gold. Piñata Farms bought the plant breeders' rights to the variety in 2002 and sent the first fruit to market in 2009.  
Growing Regions
Between Piñata Farms and some 30 third-party family farmers, we have some 170,000 mango trees under cultivation over 570 hectares in every mainland state except South Australia. We send up to 700,000 trays of mangoes to market each season.
We have progressively expanded plantings at our Northern Territory farms at Katherine, Mataranka and Darwin in recent years as the tropical north is a significant growing region ideally suited to mango production. These trees will reach full production by 2024.
IN SEASON & IN-STORE
Our geographic spread means we produce fruit between October and March, beginning in the north in spring and ending in southern states in autumn. Honey Gold mangoes are available at leading supermarkets and independent outlets nationally.