Meet the Piñata Farms' team – where we like to think of ourselves as one big farming family. With Gavin and Stephen Scurr at its heart, the Piñata team includes contracted family farmers around Australia, long-time employees, seasonal workers and the next generation of Scurrs working throughout the business.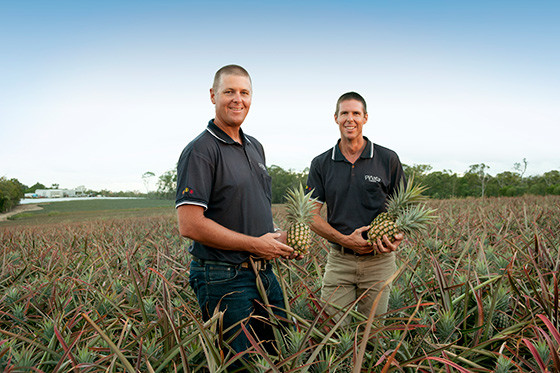 The Scurr family
Brothers Gavin and Stephen Scurr are Queensland fruit farming professionals known for their commitment to product quality and horticultural innovation.  
For many years after establishing pineapple farms at Mareeba, the Scurr brothers and a picking crew travelled 1,000 kilometres north to harvest every season. Eventually, Mareeba became a key growing region, needing Stephen's full-time management. 
Gavin and Stephen have positioned Piñata Farms as one of Australia's leading fresh fruit producers, with wholly-owned farms operating from growing regions in two states. Other members of the family work in the business, carrying on the Piñata legacy.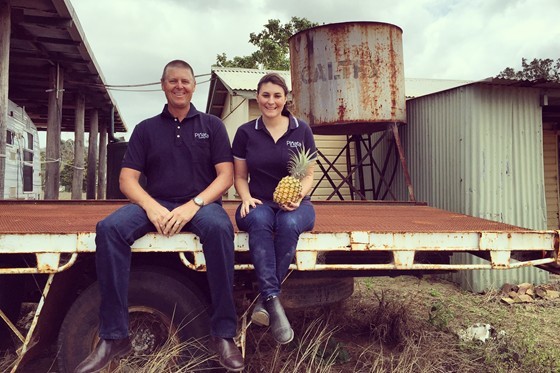 Working at Piñata Farms
Our workforce in Queensland and the Northern Territory ranges from long-time employees who have been with us since the beginning to international backpackers who experience Australian farming life during busy seasonal harvesting periods.  
We provide a safe and happy working environment supported by trained supervisors and first-rate facilities. We know we've got it right when our seasonal crews return year after year. 
From our planting, picking and packing teams to the individuals who manage our farms, organise transport logistics, keep farm vehicles in top working order and update our customers on forecasts and volumes - our people are dedicated and professional.