New-look pineapples
13/02/2017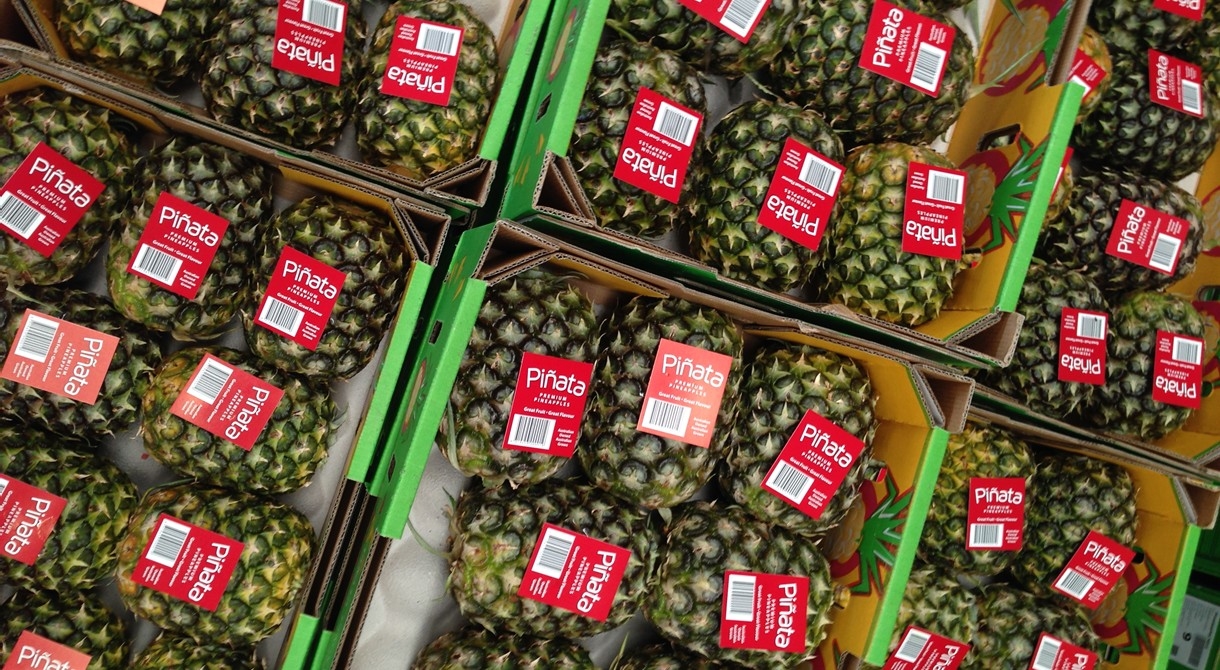 Piñata pineapples are sporting a new, attention-winning red label, replacing the former pineapple-shaped Mareeba Gold labels.
The new labels have been designed to focus attention on Piñata Farms as the grower, rather than one specific growing region - because Piñata pineapples are now grown in three locations in two states: Wamuran, south-east Queensland; Mareeba, tropical north Queensland; and near Darwin in the Northern Territory.
Look for the large, rectangular-shaped red labels on Piñata-grown fruit at leading supermarkets and independent outlets throughout Australia all year 'round.
Did you know Piñata pineapple labels face the same way up as the spikes on the fruit? Hold a pineapple with the spikes (and label) pointing up to find the top of the pine.