Honey Gold season - a solid performance
21/04/2017
Exclusive Honey Gold mango producer, Piñata Farms, will continue to expand plantings in the Northern Territory - a major growing region - following a successful 2016-2017 mango season.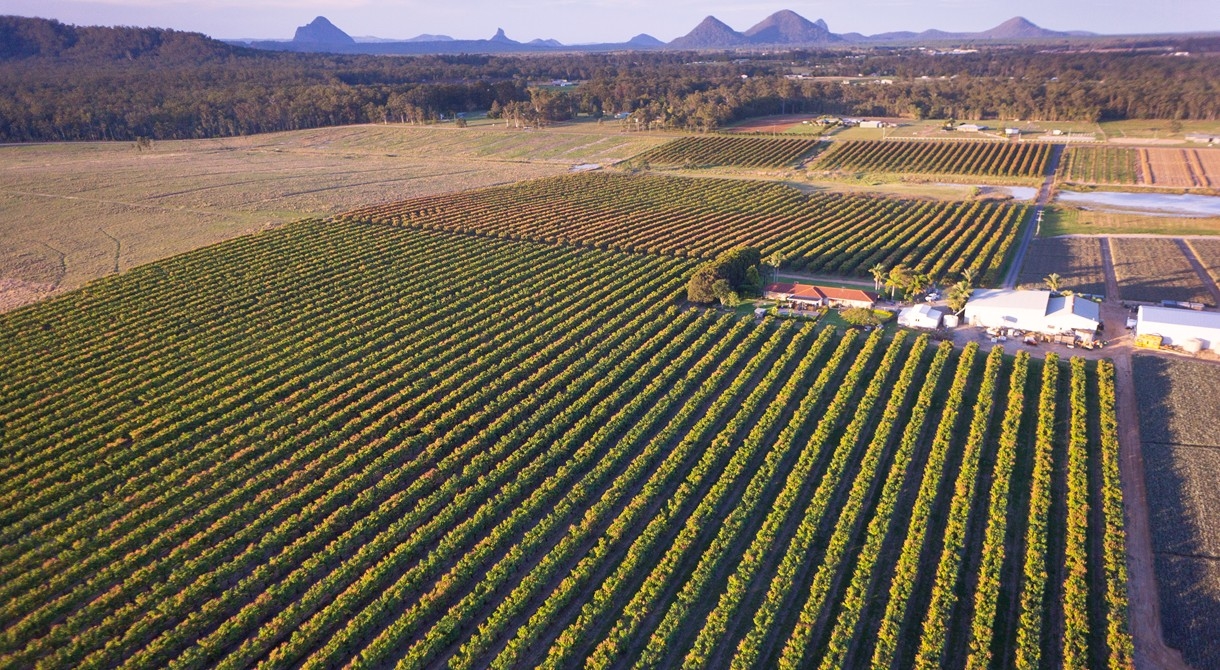 Managing director Gavin Scurr said the volume produced over summer was consistent with previous years, despite being three weeks shorter. This was due to late winter flowering in the Northern Territory, which delayed harvesting by a fortnight, and record heat in Queensland which sped up ripening and ended the season a week earlier than usual.
Piñata Farms and 36 contracted growers produce Honey Gold mangoes in five states for progressive harvesting between November and March. Approximately 170,000 trees are under cultivation.
"Volume was down in the Northern Territory and up in Queensland, so, overall the season came home well for us," Mr Scurr said.
"At our Wamuran farm on the Sunshine Coast, it usually takes 240 days from flowering to harvest. Due to the ongoing heat in Queensland, it took only 225 days."
An additional 11,000 trees would be planted near Katherine and Darwin this autumn for full production in 2024, he said.
Honey Gold - a consistent crop
Mr Scurr said the mid-season Honey Gold variety was a consistent performer and continued to hold fourth spot in the Australian mango market behind Kensington Pride, Calypso and R2E2.
Strong domestic demand and record grower returns meant less than one per cent of the crop was exported over summer, he said.
"Australian consumers recognise the Honey Gold mango is a premium product and they're prepared to pay a little bit more for it," he said.
Planting of new trees will begin in May and take about six weeks. Trees will begin producing fruit in about three years and progressively increase yield until they reach full production. Three of Piñata Farms' third party growers also expanded plantings by some 9,000 trees late last year.
Piñata Farms will host its annual Honey Gold Conference at Airlie Beach on May 1-2. The event, attended by Honey Gold growers from throughout Australia, is a chance to review the past season and forecast the next. Piñata Farms also presents various awards including Honey Gold Grower of the Year.
Piñata Farms continues Princess trial crop
Piñata Farms will continue to trial late variety Princess mangoes in Queensland and the Northern Territory, following promising early results.
A small volume of Princess mangoes was harvested in March for initial review.
"It's early days yet, so we'll assess again next summer before deciding if we proceed commercially," Mr Scurr said.
Princess mangoes have a magenta-coloured skin and orange flesh. Trial crops are growing in Queensland and the Northern Territory.
Winter strawberry season underway
Winter strawberry season is underway at Piñata Farms' Sunshine Coast farms where harvesting is set to start in late May. More than 50 hectares is under cultivation in the Wamuran district for production between May and October.
Planting is expected to finish later this month. Strawberries will be produced in the open field and under polytunnels.
Mr Scurr said Piñata Farms would this year add small volumes of Parisienne Kiss, Sundrench and Viva Patricia varieties to its line-up.
"We trial new varieties every year as flavour is a major driver in the strawberry business. We're confident these have the attributes consumers love," he said.
Meanwhile, Piñata Farms' Stanthorpe strawberry farm will produce all fruit under polytunnels from next summer, following completion of 22 hectares of tunnel construction.
Mr Scurr said the summer crop would be grown in beds under tunnels and in substrate on tables under tunnels from September.
Scurrs hit the road in Outback Car Trek
Piñata Farms' founders Gavin and Stephen Scurr will once again join philanthropists from around Australia on the Outback Car Trek in aid of the Royal Flying Doctor Service this winter.
Trek participants including the Scurr brothers in their trek vehicle, Roy the HG, a 1971 Holden panel van, will travel 3,500km from Griffith to Port Macquarie, New South Wales from June 4-10. They will travel over some of Australia's roughest roads to raise funds for the RFDS and highlight the life-saving work of the service in regional and remote communities. The Scurrs aim to raise $20,000 this year.
The 28th annual trek is the fourth for the Scurr brothers.
"This year is all about the desert country of NSW. We've made some modifications to our car to strengthen it and are looking forward to the challenges the trek brings," Gavin Scurr said.