Brothers win Flying Doctor Hero award
24/08/2017
Queenslanders Gavin and Stephen Scurr from fruit producer, Piñata Farms, have been recognised as a Local Hero by Australia's iconic Royal Flying Doctor Service (RFDS) for their fundraising efforts during the past four years.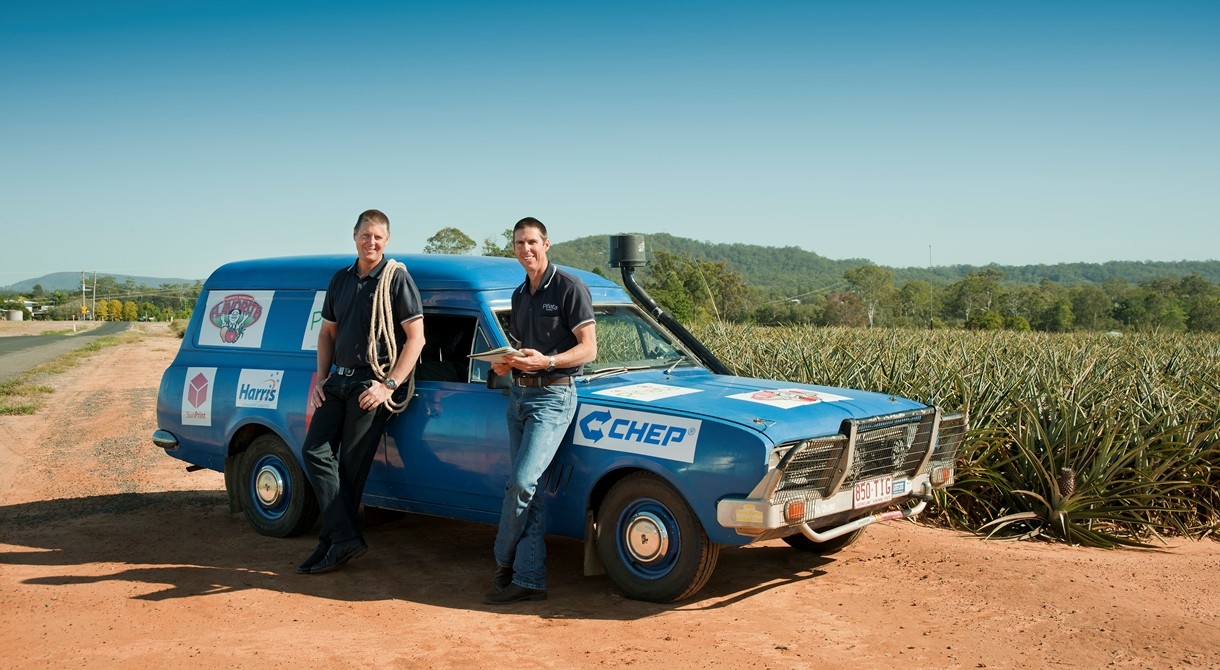 The Scurrs were among nine regional Queensland Local Hero award recipients acknowledged at the Wings for Life Gala Ball at the Royal International Convention Centre, Brisbane Showgrounds on July 29.
Rural nurse Lesley De Landelles of Jericho was named the overall Queensland Hero. She received a $5,000 grant to improve health outcomes in her community.
Piñata Farms' managing director, Gavin Scurr is based at the Sunshine Coast while North Queensland operations manager, Stephen Scurr is based in Mareeba.
"As proud Queenslanders, we love supporting the RFDS in its life-saving work in remote and regional communities. The men and women who work for the Flying Doctor are the real heroes," Gavin Scurr said.
The Scurrs have raised more than $60,000 for the RFDS through their participation in the annual Outback Car Trek since 2014 including more than $17,000 at this year's rally.
They completed their fourth annual rally in June, after driving more than 3,500 kilometres from Griffith to Port Macquarie, New South Wales in their rally car, a Holden panel van known as Roy the HG and Car 13.
They received the Brisbane Region Local Hero award in May, before an online public vote decided the Queensland winner.
Gavin and Stephen Scurr became ardent supporters after one of their farm managers in the Northern Territory and his wife were seriously injured in a car accident and helped by the RFDS.
They recruit corporate sponsors to help the cause and collect donations from the public through online fundraising website, Everyday Heroes.
Nomination criteria included three categories - support, Good Samaritan or community health care. The Scurrs were nominated in the support category.
Piñata Farms launches specialty berry brand
Piñata Farms and global berry brand, BerryWorld Group, based in the United Kingdom, have established joint venture company, BerryWorld Australia, to send Australian-grown specialty strawberries to market this week.
BerryWorld Australia will produce selected BerryWorld-bred strawberries, raspberries and blackberries under the premium BerryWorld label. The first strawberries have arrived in-store with raspberries following in February 2018 and blackberries in 2020.
Mr Scurr said the joint venture realised a long-held ambition for Piñata Farms to enter the premium berry category. Almost all other strawberries grown in Australia are from varieties which are widely available to producers.
Piñata Farms will continue to produce its much-loved strawberries under the Piñata label.
BerryWorld strawberries are available at selected Woolworths stores in Queensland.
Sunshine Coast strawberry season nears peak
Piñata Farms' winter strawberry season at Wamuran on the Sunshine Coast is nearing peak production as consumers reap the rewards of a bumper crop.
Piñata Farms has more than 45 hectares of strawberries under cultivation at Wamuran and is harvesting six days a week, picking about 9,000 trays a day.
Managing director Gavin Scurr said fruit was abundant throughout the Sunshine Coast growing region due to the effects of Cyclone Debbie which delayed planting and increased winter supply.
Piñata Farms produces strawberries at Wamuran in winter and Stanthorpe in summer for year 'round distribution to supermarkets along the east coast.