Solid performance for Honey Golds
19/03/2021
Piñata Farms has ended the 2020-2021 Honey Gold mango season with a steady volume and strong pricing.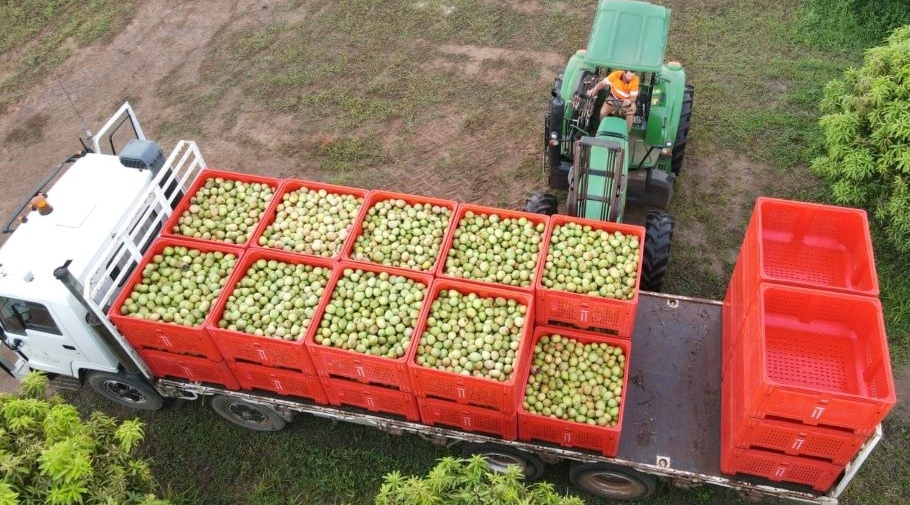 This follows a summer of border closures, snap lockdowns and a national seasonal worker shortage which impacted the industry as a whole.
Sales and marketing manager Rebecca Scurr said Honey Gold volume was down about 5 per cent on 2019-2020.
"Honey Gold mango yields were as expected in all regions. Pricing was stronger than previous seasons due to the industry, in general, being shorter on mangoes. Both factors led to the outcome this season."
Ms Scurr said the mid-season Honey Gold variety tended to produce a consistent crop in terms of yield, fruit quality and excellent eating quality, year after year.
According to the Australian Mango Industry Association (AMIA), some seven million trays were sent to market during the season, down from 10.6 million sent the previous season.
"Given the national picker shortage and general consumer uncertainty about COVID, we're happy with the outcome."
Piñata Farms and about 30 contracted growers produce specialty Honey Gold mangoes in five states between October and March. Piñata's farms are at Humpty Doo near Darwin, Katherine and Mataranka in the Northern Territory, with some 570 hectares under cultivation. About 80,000 trees in the Northern Territory produced a crop during 2020-2021.
Piñata Farms secured seasonal workers under the Federal Government's Seasonal Workers Programme and sent staff from other farms to the Northern Territory for the three-week harvest.
Ms Scurr said third party mango growers in all regions harvested their crops with fewer seasonal workers.
"Fortunately our growers were proactive and began organising their labour pre-season, although all farms had fewer workers than usual.
"Most of our mangoes - especially in Queensland which supplies about 60 per cent of the crop - are grown in touristy areas and there were some seasonal workers already in those areas. It's testament to the third party growers' efforts that the harvest went as well as it did," she said.
She said rainfall in Far North Queensland and a cyclone in Western Australia during the harvest slightly impacted yields and caused some road closures.
Mango prices strong during a summer at home
With travel movements limited due to COVID, Ms Scurr said retail data indicated more Australians stayed home and ate in during the past year, pushing the grocery spend up.
"Honey Gold mangoes always fetch a premium at the major chains. This season, prices were higher for all tropical fruit."
She said Honey Gold season ended a few weeks earlier than usual.
"What happens with the weather during the key flowering period in winter influences the timing of the crop. Darwin, Katherine and Mataranka ran about two weeks late and Queensland ran early, resulting in a condensed season for the second year running.
"In an ideal season, we target 16 weeks of consistent supply. This season we supplied mangoes for about 12-13 weeks."
Piñata Farms has grown Honey Gold mangoes commercially since 2009. They are produced in the Northern Territory, Queensland, New South Wales, Victoria and Western Australia.
Annual growers' conference a go-ahead
Piñata Farms will hold its annual Honey Gold Mango Congress at the Sunshine Coast in April. It was reformatted as a road show last year due to COVID. The conference includes the announcement of the Honey Gold Grower of the Year award.