Piñata wins Food and Agribusiness Award
24/11/2021
Piñata Farms has won the inaugural Food and Agribusiness Excellence Award at the Moreton Bay Region Business Excellence and Innovation Awards 2021.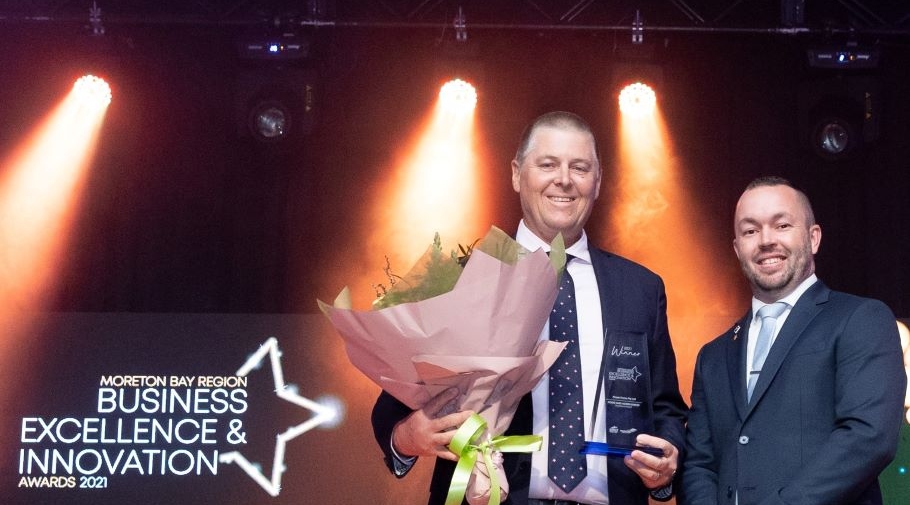 Piñata Farms was among five finalists for the new category award.
Managing director Gavin Scurr said the business established as a single pineapple farm by his grandfather in the 1960s was proudly part of the Moreton Bay business community. The nationally focussed fresh fruit business is headquartered at Wamuran, near Caboolture. Today, it is Australia's largest pineapple grower, a leading multi-fruit producer and grows four fresh lines over more than 1000 hectares around Australia, employing more than 70 people and a seasonal workforce of up to 500 each year.
Award a nod to farming in Moreton Bay
The award had now put farming on the region's map, he said.
"There are some 480,000 residents in our fast-growing region but many would be unaware of the significance of farming in the area," he said.
"As a family we've seen the growth and development of the region and are proud to play a part in it. It's a privilege to grow premium fruit so close to a major centre."
He paid tribute to all Piñata Farms' employees - based on farms from Darwin to Hobart - who worked tirelessly to deliver quality Piñata pineapples, strawberries, Honey Gold mangoes and raspberries to market throughout the year.
"Our people are committed to excellence throughout the supply chain. In the past 24 months during the global pandemic, our greatest achievement has been to retain all full-time employees, keep staff safe and well, maintain morale and continue producing food. This is testament to the resilience and attitude of our entire team," he said.
Mr Scurr congratulated all winners and finalists and particularly those in the Food and Agribusiness category.
"It's an honour to be recognised among such great company," he said.
The fourth annual awards program was delivered by Moreton Bay Region Industry and Tourism (MBRIT). Announced last Friday at a gala event, the awards recognised the ingenuity, resilience and tenacity of businesses across the region. There were 58 finalists across 12 categories and a record number of nominations.