Solid Honey Gold crop expected
29/11/2022
The first Honey Gold mangoes of the season are arriving in supermarkets as Piñata Farms predicts a solid crop all growing regions and a volume increase of about 20 per cent on last season.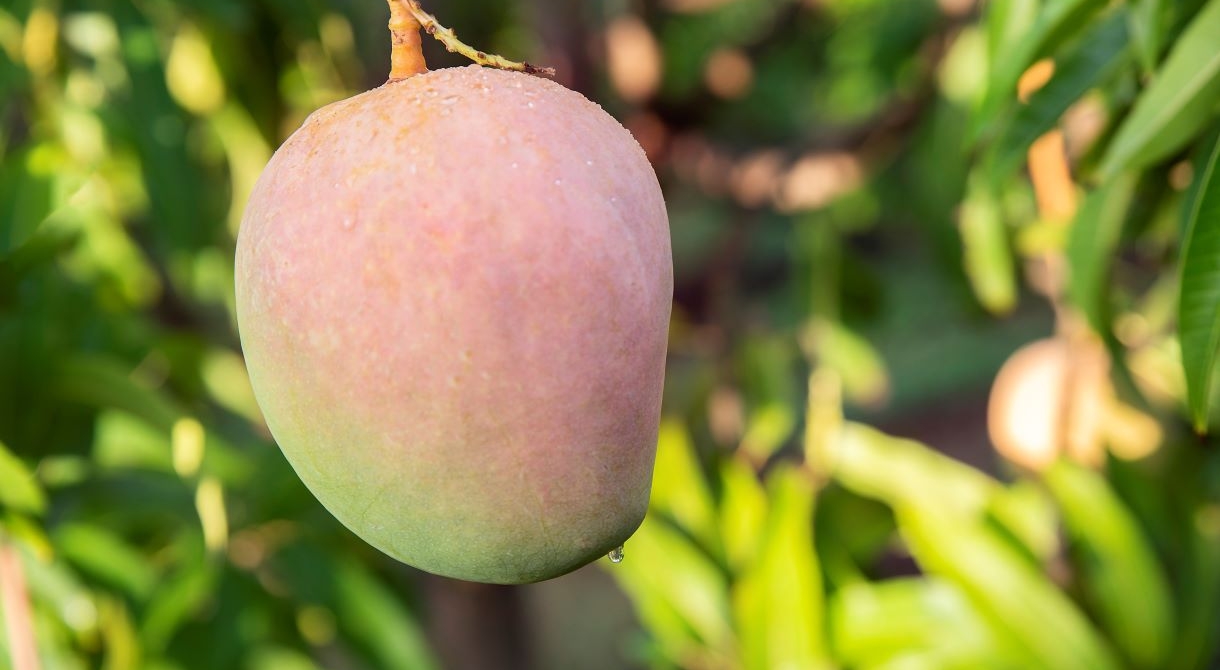 Sales and marketing manager Rebecca Scurr said Piñata Farms' Northern Territory harvest which began in Darwin last week, was now underway at its key Top End farm at Katherine. Picking would continue for several weeks before moving on to Mataranka, she said.
Eighty seasonal workers from Vanuatu will harvest the Northern Territory crop.
Ms Scurr said the Katherine farm was expected to produce the best Territory crop this season, following ideal conditions leading up to the harvest. Third-party growers were equally pleased with their crops, across all growing regions, she says.
Honey Golds – also produced by some 30 third-party growers in five states are available at leading supermarkets – Coles, Woolworths, Aldi, and Harris Farm Markets – nationally from November to March.
It has been 13 years since the variety bred by accident in Central Queensland, first appeared on Australian supermarket shelves. Today, specialty Honey Gold mangoes are positioned among the top four performing premium mangoes in Australia and continue to gain consumer recognition for their distinctive flavour and appearance.
Ms Scurr said the variety had come a long way since the natural cross between a Kensington Pride and an unknown variety was first discovered near Rockhampton in 1991.
Identifying the mango as ideal for commercialisation, the Scurr family behind Piñata Farms bought the plant breeders' rights and began developing a brand. The strategy included acquiring farms in the Northern Territory and contracting third-party growers in Queensland, New South Wales, Victoria, and Western Australia to deliver a consistent supply during summer. Piñata Farms has 170,000 Honey Gold trees producing a crop over more than 500 hectares in the Northern Territory.
"We continue to hone how we grow Honey Golds, targeting consistent size, flavour and quality in everything we do, including how we talk to our customers and build on brand recognition," Ms Scurr said.
"Consumers know that a distinctive flavour is synonymous with the Honey Gold mango which is intensely sweet and punchy, mid-to-large size (between 500-600 grams a piece) with a high seed-to-flesh ratio. We're confident that once someone's tried a Honey Gold, they'll choose a Honey Golds over another mango, where there is a choice.
Honey Golds weather challenging times
The past three years had been among the most challenging in the mango's history, she said.
"The global pandemic has had an impact on the availability and cost of labour and driven up farming costs such as fuel, freight, power, and fertilisers. We estimate the cost of producing this year's Honey Gold crop has increased by more than 15 per cent. This, combined with fluctuating consumer demand for fresh produce in the past three years, means producing food in Australia continues to be a challenge.
"However, we have done everything we can to ensure quality in the orchard and in the packhouse and we continue to use new orchard technologies such as satellite imagery to predict volume. We're also the only Territory producer to pick the entire crop at night (to preserve freshness and a blemish-free appearance)."
"Consumers are parting with hard-earned dollars so we work hard to deliver the best-tasting mangoes we can. We expect a tough December for grower returns with significant volumes of mangoes around. However, it will be favourable for consumers and we're asking consumers to trust that we've got the mango they want," she said.