Growers line up for trek for the RFDS
28/04/2023
Gavin and Stephen Scurr of Piñata Farms are about to embark on their eighth Outback Car Trek to raise funds for the Royal Flying Doctor Service (RFDS).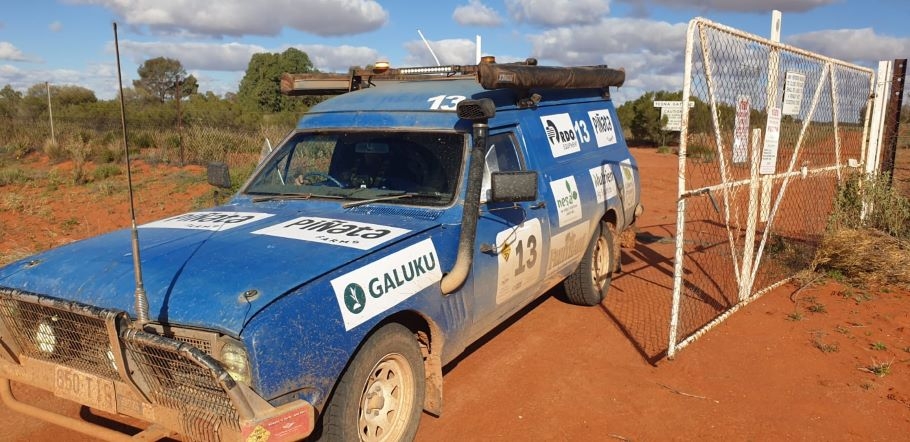 The Scurrs aim to raise $30,000 including from corporate sponsors when they take part in the two-week trek from Geraldton, Western Australia, to Darwin, Northern Territory, from May 30 to June 11.
Since entering their first trek in 2014, the Scurrs have raised more than $120,000 for the RFDS, which provides primary health and emergency care to more than 1000 people in remote and regional Australia every day.
"We were inspired to join the trek when one of our farm workers survived a shocking car accident in the Northern Territory only because of the RFDS," managing director Gavin Scurr said.
"Our passion for this Australian treasure has only deepened as we've travelled over some of the toughest roads in the Outback to meet the people who depend on the RFDS in their hour of need."
The RFDS covers 7.13 million square kilometres, providing 24-hour aeromedical emergency services to country Australia.
Team Piñata Farms will travel in two vehicles including Car 13, a 1971 Holden panel van, and the team will include Gavin Scurr's wife Julie and Piñata third-party pineapple grower, Les Williams of the Sunshine Coast.
The RFDS, considered Australia's most trusted charity, relies on the Outback Trek as its biggest fundraising campaign. Since its inception in 1990, the trek has raised more than $32 million for the RFDS and is the premier charity car rally in rural Australia today. The event is for older 2WD vehicles only.
For the first week of this year's trek, participants will travel up the coast from Geraldton to Broome before using the Gibb River Road to travel west to east, on their way to Darwin.
"It is always an eye-opener to see parts of Australia that not many see and further appreciate the remote nature of the work of the RFDS. We urge everyone to help us, help our fellow Aussies," Mr Scurr said.
Donations can be made here.