Pineapples spring back from shortage
09/10/2023
Piñata pineapples are once again in full supply following a one-in-a-100-year natural flowering which led to a nationwide shortage of pineapples during the past eight months.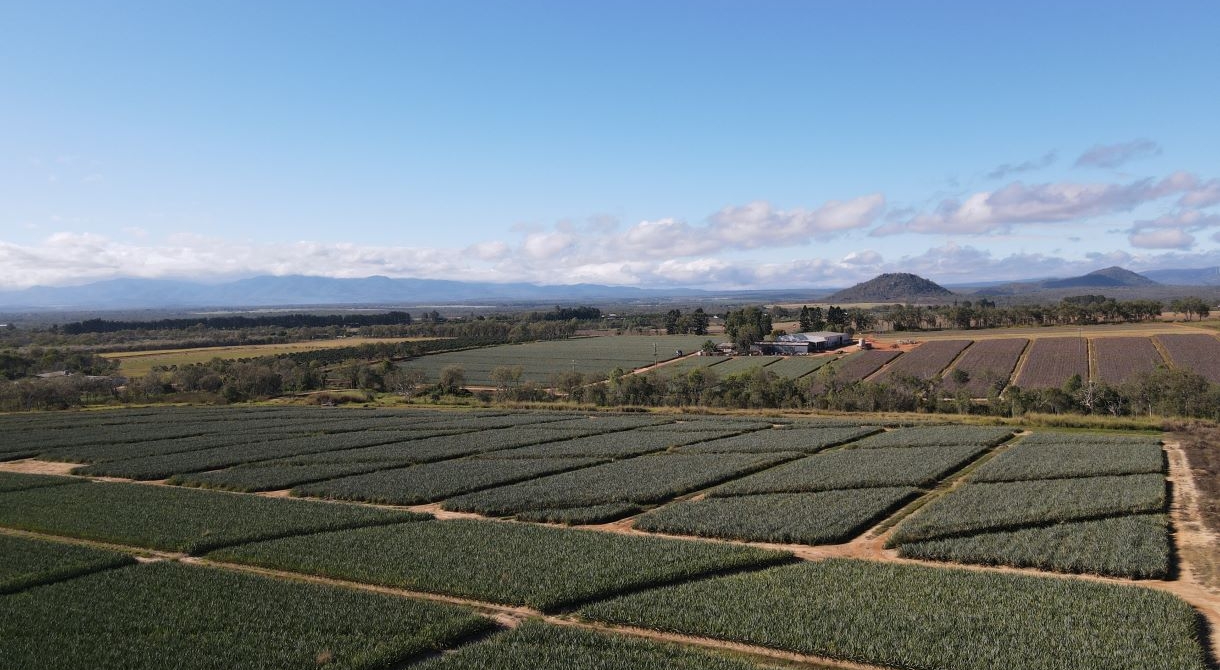 Piñata Farms' Mareeba operation has begun its annual harvest about a fortnight early due to a warm winter in Far North Queensland, ending the longest shortage of fruit in the farming business's history.
General manager tropicals Stephen Scurr said floods in Queensland in early 2022 brought on the natural-flowering event across the state's major growing regions from Yeppoon south, in late 2022.
"The natural flowering caused fruit grown at Wamuran, which is our traditional and key growing region on the Sunshine Coast, to ripen prematurely, resulting in small pineapples in small volumes. As it was outside Mareeba's harvest period, we had to wait it out," Mr Scurr said.
"Small fruit is usually unmarketable or sold for juicing. However, as demand outstripped supply, supermarkets accepted small fruit and we managed to maintain an in-store presence. If the supermarkets had not taken small fruit, we would have had nothing available during this time. As we usually supply 52 weeks of the year, it was an odd position to be in.
"On the flipside, grower returns were better than we expected during the shortage and more aligned to the cost of production. We're expecting to see some price flattening as the season progresses and supply picks up."
He said the Mareeba operation – unaffected by conditions felt in the south-east in 2022 – would harvest more than 40 hectares of pineapples five-six days a week until early 2024.
"This includes five per cent more than usual planted in 2021 – coincidentally before the natural-flowering event. We did this to compensate for Wamuran being unable to plant a full crop in late 2021 because it was too wet," Mr Scurr said.
A crew of 17 seasonal workers from Vanuatu – all Piñata Farms returnees – had been recruited under the Pacific Assisted Labour Scheme for the season.
A treat for tastebuds
"Pineapples are certainly back in business. From late October onwards, consumers can expect an abundant supply of premium fruit from the north with optimal size, quality and flavour. Spring fruit usually has a blush of yellow on the base and light, yellow flesh. The skin might be slightly greener when we get closer to summer but the flesh will always be golden," Mr Scurr said.
"We know consumers have missed pineapples of the size and taste they've come to expect and will be excited to see a plentiful supply offering lots of choice. At Mareeba, we've already had carloads of farmgate customers."
Fruit picked and packed at Mareeba is transported by road or rail to Wamuran for distribution to leading supermarkets around Australia.
Mr Scurr said Piñata's Wamuran farm – which was still producing a trickle of small pines – would soon wind down for the year to focus on planting. The Sunshine Coast harvest would resume again early next year, he said.