Consumers favour Honey Golds
27/08/2019
Australian consumers prefer the taste of Piñata Farms' specialty Honey Gold mangoes over two other leading mangoes and prefer to buy mangoes when "nearly ripe", a study has found.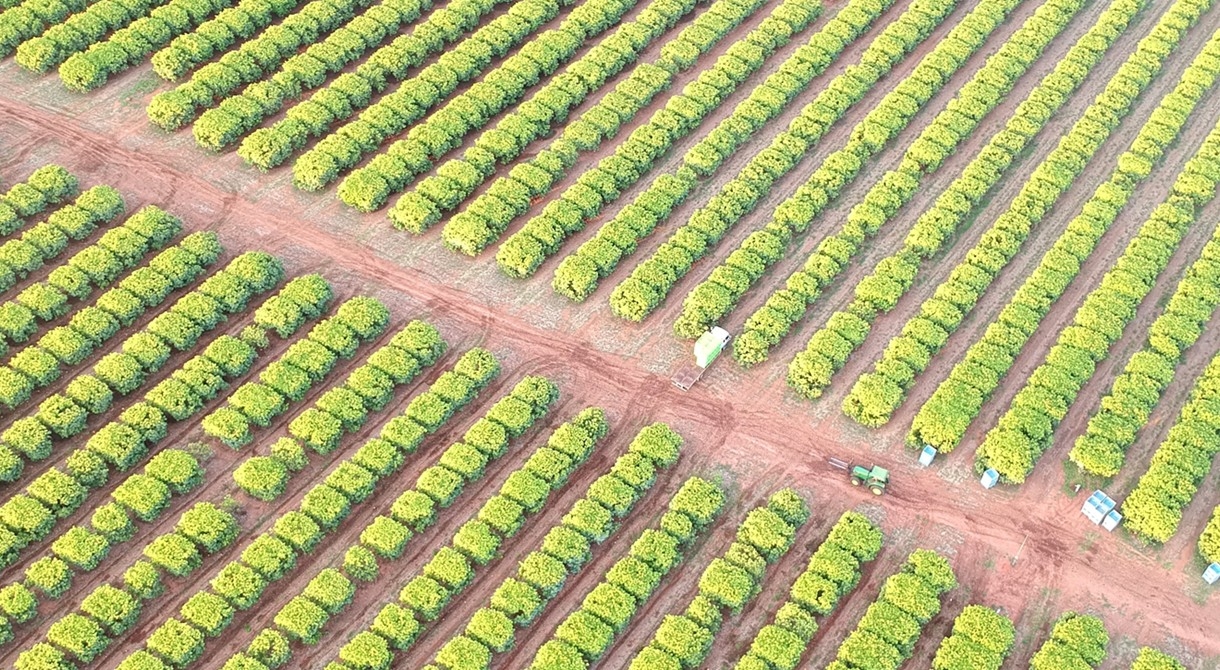 The consumer sensory study was conducted by researchers Dr Heather Smyth and Jasmine Ngo of the Centre for Nutrition and Food Science, Queensland Agriculture Alliance for Food Innovation (QAAFI), University of Queensland on behalf of Piñata Farms during the 2018-2019 mango season.
"The objective was to determine consumer acceptability of the Honey Gold variety among Australian mango consumers and to compare it with commercial competitors Calypso and Kensington Pride," managing director Gavin Scurr said.
"We've been growing Honey Golds since 2009 and we're constantly looking at how we can improve the eating experience by making adaptations along the supply chain. As growers, it's important to know what consumers want in a premium mango, so we can deliver on those expectations."
Results from 138 consumers found Honey Gold mangoes were preferred, based on overall taste, acceptability, flavour and texture.
Participants found Honey Golds were the perfect size and, in visual appeal, were equally preferred with Calypso mangoes. In terms of aroma acceptability, consumers found no difference between the varieties.
Mr Scurr said the study also asked consumers what factors they considered when choosing a mango and to rate the influence ripeness had on their purchasing decision.
According to the results, almost 80 per cent of consumers indicated ripeness was a critical factor when choosing a mango and that consumers preferred mangoes that were "nearly ripe, and ready to be eaten within two days".
"Some consumers found Honey Golds were slightly over-ripe compared with their competitors. That's an important factor we'll take into consideration for next season," Mr Scurr said.
Mangoes of each variety were sourced independently from the Brisbane Markets and prepared under controlled tasting conditions for the study.
Piñata Farms and some 30 contracted growers produce Honey Gold mangoes in five states between October and March. They are available at leading supermarket chains nationally where they fetch a premium.
Piñata harvests first Sunshine Coast raspberries
Piñata Farms is harvesting its first raspberries grown at its Sunshine Coast farm, after expanding its berry operations there last year.
Best known as Australia's largest pineapple producer, Piñata Farms also grows Piñata strawberries and specialty BerryWorld strawberries at Wamuran. The family owned farming business has grown pineapples in this location since the 1960s.
Managing director Gavin Scurr said specialty raspberries produced for the BerryWorld brand and now grown at Wamuran and Stanthorpe, Queensland, were available year 'round at selected Woolworths stores in Queensland.
A third farm at Orielton, Tasmania is expected to start harvesting its first raspberries early next year. All specialty BerryWorld lines are grown under polytunnels.
"The raspberry crop is still in its infancy but, over time, will supply the East Coast," he said.
"There has already been considerable headway made in the raspberry category since we entered in 2018. Fruit quality and volume has improved across the board and consumers are becoming more aware of raspberries as an easy snacking and healthy fruit.
"However, there's still huge potential to increase general household uptake and we're excited to be part of that challenge."
BerryWorld-branded berries are produced in Australia by Piñata Farms exclusively under a joint venture with UK-based BerryWorld Group. Woolworths is the joint venture's exclusive retail partner.
Piñata takes Royal Flying Doctor tally to $104,000
A team from Piñata Farms raised more than $24,000 for the Royal Flying Doctor in this year's annual Outback Car Trek. The funds take the Queensland-based fruit producer's total fundraising tally to more than $104,000 since first taking part in 2014.
Managing director Gavin Scurr, his wife Julie, North Queensland operations manager Stephen Scurr and his son Josh joined other philanthropists in the 12-day odyssey from South Australia to the Northern Territory.
 
North Queensland operations manager Stephen Scurr, left and son Josh with Car 13 during the 2019 Outback Car Trek.
Click on image for large file version.
Trek participants travelled more than 4,000 kilometres over some of Australia's most challenging roads to help reach the event's target of $30 million in 30 years.
Team Piñata travelled in Car 13, a modified 1970s Holden panel van, and a support vehicle.
Piñata's corporate sponsors donated more than $20,000, while the public supported an online campaign to the tune of more than $2000.
Gavin Scurr said Piñata Farms was proud to support Australia's most reputable charity which directly provided emergency health care for remote and regional communities. The RFDS provides extensive primary health care and 24-hour emergency service to people over an area of 7.69 million square kilometres.