CQ producer wins Honey Gold award
06/08/2020
Piñata Farms has named a Central Queensland family business which has a mango-growing tradition spanning some 70 years as the 2020 Honey Gold Grower of the Year.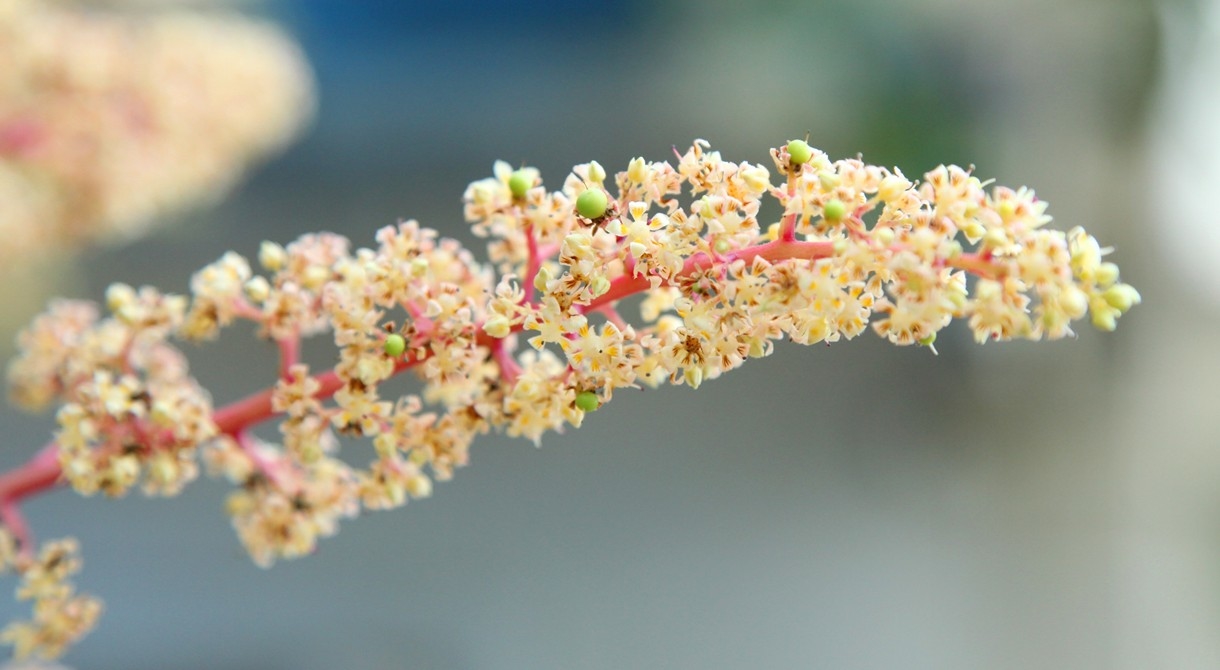 Benaraby's Ian and Gloria Pershouse and son Scott of IH and GA Pershouse received the annual award for growing excellence, quality and communication throughout the 2019-2020 season.
Piñata Farms' managing director Gavin Scurr presented the award during a road show in which Piñata representatives visited Honey Gold growers in key Queensland growing regions in late July. The road show replaced the annual Honey Gold Congress which was unable to proceed in its usual format due to COVID-19 restrictions.
Ian Pershouse said the family had grown Honey Golds since varietal founder, the late Noel Sammon discovered a unique, natural cross in his Rockhampton orchard about 20 years ago. However, the family's mango experience dated back to the 1950s when Mr Pershouse's father Charlie planted his first Kensington Pride seed.
"We'd been growing mangoes in a small way for some time and were the only growers in this region. We first saw Honey Golds at a field day and were impressed with the golden skin colour and beautiful texture. At the time, we were looking for something special to graft onto the root stock of 1,000 trees and the Honey Gold variety was it. As a result, we became one of the first producers to take up the variety," Mr Pershouse said.
"The market took to Honey Golds immediately. In the early days, we sent fruit directly to Brisbane and Sydney. When Piñata Farms acquired the breeding rights, it already had a foot in the door with the supermarket chains and the variety has gone from strength to strength in consumer appeal," he said.
The Pershouses are among some 30 third-party growers around Australia who produce the Honey Gold variety under contract to Piñata Farms between November and March.
"With volume from all growers combined, Piñata Farms is able to supply a large volume to a guaranteed market. The relationships Piñata has with the supermarkets and its growing and marketing experience, is of great benefit to growers who can focus on growing."
The Pershouse family has some 7,000 mango trees, including 4,300 Honey Gold trees under cultivation near Awoonga Dam.
Mr Pershouse said the family was excited to win the award.
"We're among a great team of Honey Gold growers and we all work together to put in our best efforts. It's great to be acknowledged for those efforts."
Mr Pershouse said, in his experience, the variety was consistent and reliable and produced a good-to-moderate crop every year.
"However, we also pay close attention to growing practices including pruning straight after harvest, having leaf and soil samples taken to analyse nutrient requirements, getting the timing and frequency of the spray program right and more," he said.
The Pershouse crop is now in flower and due for harvesting in January. About 35, mostly local workers, are employed during the harvest period to pick and pack the fruit.
Sales and marketing manager Rebecca Scurr said the award was decided unanimously.
"The Pershouse family produced beautiful fruit with high bloom and vibrancy. The glow of the skin and the texture of the fruit was outstanding and lived up to the premium promise of the Honey Gold brand" she said.
Harvest workforce concerns growers
Ms Scurr said the number one concern from all growers was finding enough pickers for the upcoming harvest.
"This is due to start at our farms in the Northern Territory in November and in Queensland by December. We'll need about 60 pickers in the Northern Territory and the third-party growers have varying needs.
"Some growers have already started talking with backpacker hostels in their towns to try and lock in seasonal workers. As many of our growing regions are also tourist destinations, we're hoping the backpackers who are there now will stay on and be available for work.
"We'll continue to work closely with growers and the industry on this as the season approaches."
She said the road show's format change gave the group the opportunity to discuss specific regional issues ranging from agronomic practices to packaging supply issues.
Flowering underway
Ms Scurr said flowering had begun in all regions with trees at various stages, including some fruit set in warmer Northern Territory pockets.
"Generally, flowering begins in winter in all regions but because of the warmer conditions in the Northern Territory, fruit matures there first," she said.
"It's far too early to predict the season at this point, but all growers are happy with how flowering is looking so far."